Casey Anthony Probation Ruling Challenged, Defense Said it?s Dangerous to Bring Her Back to Florida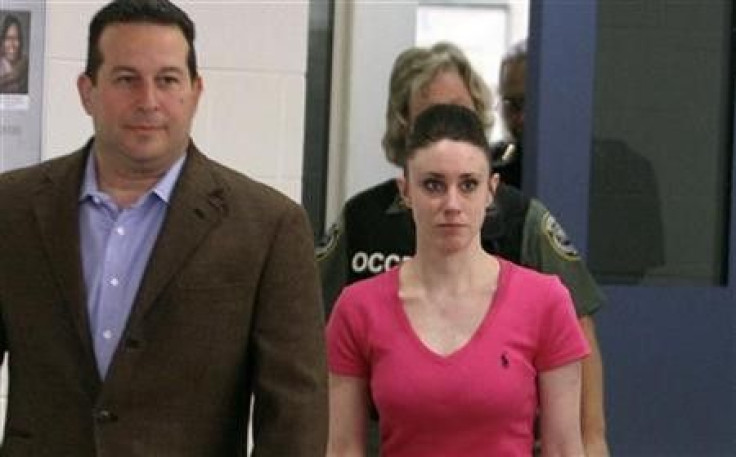 Casey Anthony's attorney announced that he plans to file additional motions on Wednesday on her probation ruling and has said the Florida mom would be in danger if she returns to the state.
Earlier this week, a judge ordered Anthony to return to Orlando to serve a year of probation for check fraud, which she pleaded guilty to in an earlier case. The Florida mom's lawyers have already filed a motion to quash that order, and has argued that the judge cannot amend his sentence more than 60 days after it was signed in January 2010, The Associated Press reported.
Anthony's probation was to start on Wednesday in Orange County, according to News 13, which reported that Jose Baez said he is filing motions regarding the terms of that order.
Baez has told NBC's Today show on Wednesday that bringing Anthony back to Florida from an undisclosed location would just add to what he called the "circus-like atmosphere" around her case.
Anthony, 25, was released from a Florida jail last month and disappeared from the public eye to an unknown location in the early hours of the morning after she was acquitted of murdering her 2-year-old daughter, Caylee.
TMZ has reported that it has spotted Anthony incognito in Ohio while on a shopping trip following her release.
© Copyright IBTimes 2023. All rights reserved.