CBS And ABC Follow NBC To Offer Free TV On Android App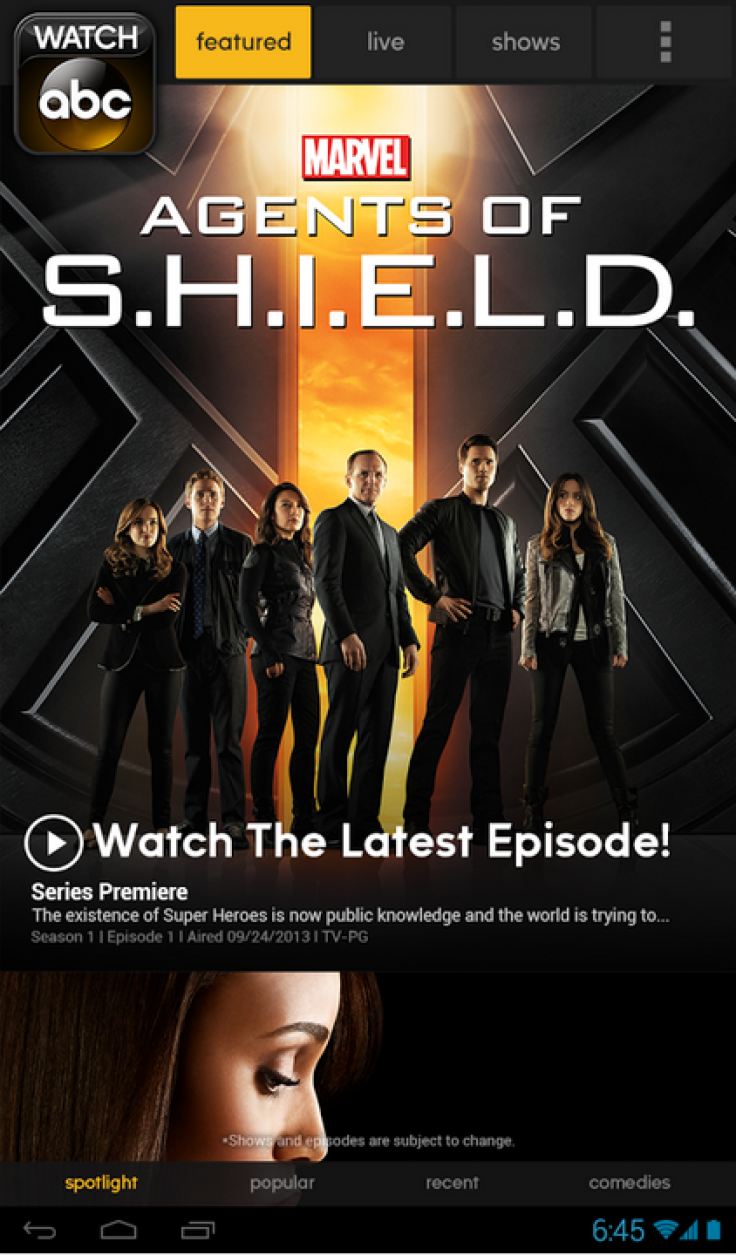 Broadcast networks ABC and CBS have released applications that allow some users to freely stream television shows on devices running the Google Inc. (NASDAQ:GOOG) Android mobile operating system. The introduction of the free apps at the Google Play store follows versions for devices running the Apple Inc. (NASDAQ:AAPL) iOS, such as the iPhone and the iPad mini tablet. NBCUniversal released a similar Android app late last month.
The move allows both Android and iOS users to download the Watch ABC app to view the likes of ABC's "Marvel Agents of S.H.I.E.L.D." on smartphones such as the iPhone 5C, Nexus 4 and Samsung Galaxy S4. The Watch ABC app was previously available for devices in the Amazon.com Inc. (NASDAQ:AMZN) Kindle Fire family and other Android tablets.
However, the Watch ABC app is currently available to pay-TV subscribers in the following U.S. metropolitan areas: Chicago; Houston; Fresno, Calif.; New York; Los Angeles; Philadelphia; Raleigh-Durham, N.C.; and San Francisco. The app is also currently available only for the following Android phablets and smartphones:
HTC One
LG/Google Nexus 4
Samsung Galaxy S2
Samsung Galaxy S3
Samsung Galaxy S4
Samsung Galaxy Note
Samsung Galaxy Note 2
Meanwhile, the CBS app is available for Android smartphones, as well as those running the Microsoft Corp. (NASDAQ:MSFT) Windows Phone 8 operating system, with a BlackBerry 10 client coming by the end of this year, according to the network. A TV show is made available on the CBS app following at least a 24-hour delay after its being shown.
Networks have become more open to streaming video on multiple devices in response to so-called cord-cutting, the process of canceling pay-TV subscriptions to take advantage of free or inexpensive streaming-video options from the likes of Netflix, Hulu and Aereo.
Do you have a favorite show on CBS or ABC?
© Copyright IBTimes 2023. All rights reserved.