'Celebrity Big Brother' Evictee James Maslow Shares His Thoughts About Double Eviction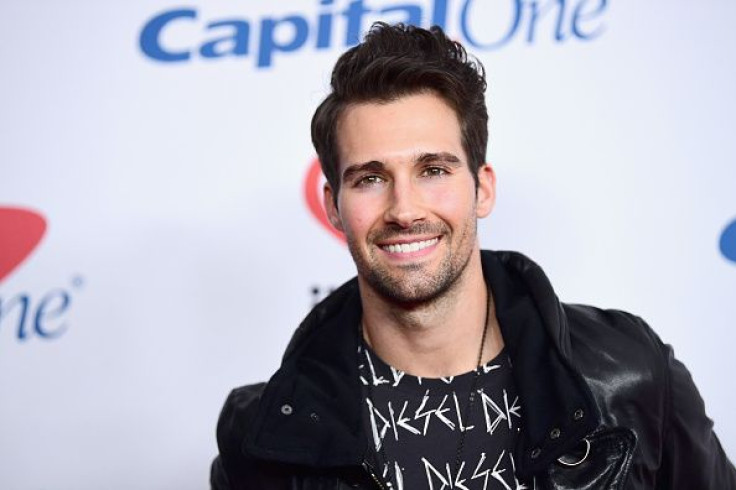 "Celebrity Big Brother" alum James Maslow recently opened up about his recent eviction from the house.
The "Big Time Rush" alum told Parade that he has no ill feelings over his sudden elimination in the double eviction episode on Friday. The 27-year-old actor said that being evicted on Friday is better than staying until Sunday and not winning anything.
"I didn't expect it, but I simply can't be mad. It was an absolute win for me. I went into the show saying, 'I'm not going to let anybody or anything change who I am or how I act.' I have zero intention of becoming a reality star, I think I went out with as much class and tact as I possibly could have," he said.
Maslow also talked about throwing competitions, which he did at least twice in three weeks. Most recently, he could have become the Head of Household (HOH), but he decided to throw it to Mark McGrath since he's not won anything.
"Every HOH I would have potentially won would have precluded me from winning the next one. So it was my strategy to lose, whether it looked like I lost it or it didn't look like I lost it. Every time, I'm taking a risk…" he explained.
The actor also did not escape questions about his non-friendship with Brandi Glanville. The two of them were evicted from "Celebrity Big Brother" on the same night. During Maslow's interview with Julie Chen, he said that he's happy to have stayed a few minutes longer than Glanville.
Maslow also claimed that Glanville bullied him throughout the past three weeks. "It was such a personal thing for me, because I was bullied as a kid, and I think a lot of people can relate to that… I was surprised at how immature she was consistently throughout the show. I'm not throwing shade and being mean when I say this; everybody saw it," he said.
"Celebrity Big Brother" wrapped up on CBS on Sunday at 8 p.m. EST.
© Copyright IBTimes 2023. All rights reserved.