CES 2022: Nanotech Energy Awarded CES Innovation Award For These New Batteries
Nanotech Energy has prioritized creating a more efficient way to channel the power of renewable energy. At CES 2022, the company announced that pre-orders will commence for its fully customizable, non-flammable batteries and pouch cell battery packs, which allow for safer and more effective energy storage than ordinary lithium-ion batteries.
Prized with a CES 2022 Innovation Award, Nanotech's non-flammable, Graphene-Organolyte™ batteries can be completely personalized to fit any form factor or container. The non-flammable batteries can be utilized to fuel electric vehicles, consumer electronics, and other technology and machines that will become electrified.
In contrast to conventional lithium-ion batteries, Nanotech's batteries preserve capabilities during high-risk temperatures and extreme weather conditions.
"Battery storage has yet to reach its potential — until now," Dr. Jack Kavanaugh, chairman, CEO and co-founder of Nanotech Energy, said in a press release. "Unlike traditional battery packs that pose serious fire risks, Nanotech Energy's non-flammable lithium-ion batteries are intrinsically safe and environmentally-friendly, which we believe will inspire more industries to switch from gas to electric."
Nanotech's non-flammable lithium-ion batteries are set to be manufactured at a newly announced 517-acre production establishment in Storey County, Nevada, which is scheduled to open in the fourth quarter of 2022.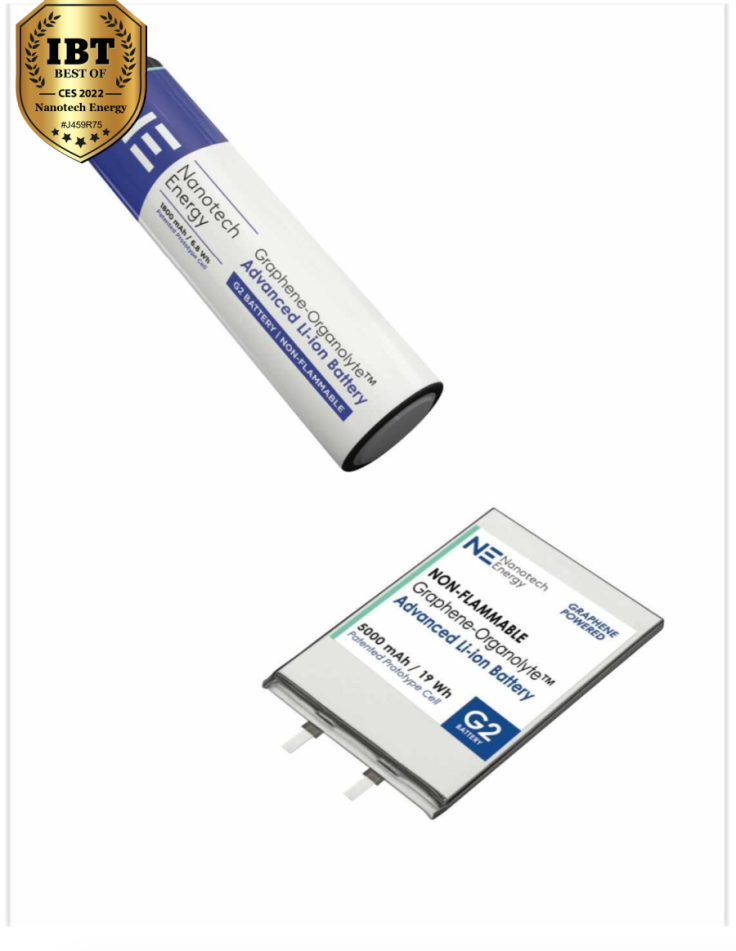 © Copyright IBTimes 2022. All rights reserved.
FOLLOW MORE IBT NEWS ON THE BELOW CHANNELS