CFPB Outlines 'Debt Trap' Regulations for Payday Loans and Auto Title Loans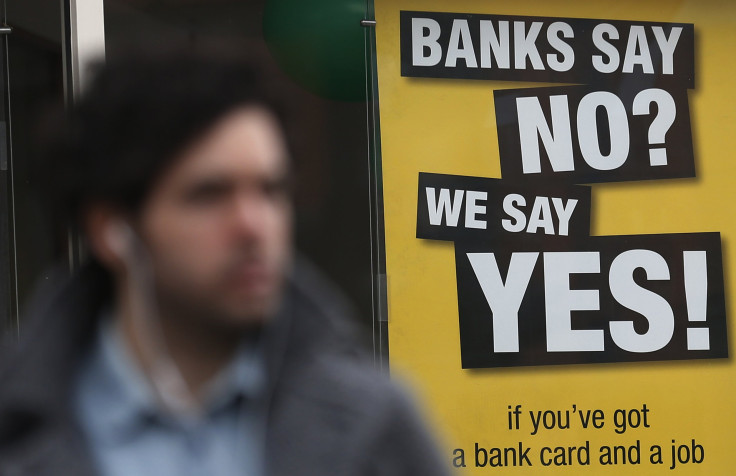 A new proposal by the Consumer Financial Protection Bureau (CFPB) outlines rules that would curb a large swath of high-cost loan products, including payday loans and auto-title loans, whether they're offered in stores or online. The proposal, announced Thursday, aims to curtail "debt traps" by requiring lenders to consider whether or not a borrower could actually afford to repay the loan.
In an industry known for making loans with triple-digit interest rates to the working poor, those loans are often tendered in exchange for access to a consumer's bank account, or the title to a borrower's car, and not based on whether customers can repay the loans, according to the CFPB. This model needs to change, officials say, by making a borrower's ability to repay loans a core standard of federal regulations in the personal loan market.
"Extending credit to people in a way that sets them up to fail and ensnares considerable numbers of them in extended debt traps, is simply not responsible lending," CFPB Director Richard Cordray said, according to remarks to be delivered at noon on Thursday at a field hearing in Richmond, Virginia. "It harms rather than helps consumers. It has deserved our close attention, and it now leads to a call for action."
The blueprint, unveiled Thursday, will serve as the basis for discussions between regulators and industry as the bureau continues to draft regulations for small-dollar credit products. While the CFPB does not have the authority to limit interest rates, the agency's focus on loan affordability means that some lenders "would have to change their business models," Cordray said, rather than "rely on piling up fees."
Payday lending took off as a business in the 1990s, and the CFPB says that lenders earn $8.7 billion a year in interest and fees. The products are marketed as two-week loans, and borrowers hand over a post-dated check, or their bank account details, in return for the quick cash.
Industry representatives argue that their services provide access to credit to hard-pressed borrowers who have few financial options available to them. Consumer advocates have maintained that the loans, as the CFPB puts it, are nothing more than debt traps with high fees that force consumers to keep borrowing, or refinancing, just to keep up with the payments.
According to the Pew Charitable Trusts, borrowers, on average, wind up in debt for six months, not two weeks. Among the approximately 12 million Americans who turn to payday loans every year, Pew says the average loan consumes 36 percent of the borrower's next paycheck, leaving little room to cover living expenses, and driving consumers to borrow again.
Payday loans are permitted in 36 states, and auto title loans -- which cost over 2 million consumers $3 billion a year -- are allowed in 25 states. Attempts to regulate the industry at the state level are often described by consumer advocates as a game of whack-a-mole, with lenders tweaking their products to avoid restrictions. Lobbying fights over proposed bills can drag on for years in state legislatures.
That dynamic has heightened the anticipation of federal rules, and advocates have clamored for baseline standards that will complement, or encourage, state protections.
The CFPB proposal makes clear that rules would apply not only to various types of loans, but would also cover both short-term loans, of 45 days or less, and long-term products that extend beyond that period.
In creating an ability-to-repay standard, regulators say they would offer lenders two choices about how to comply: either "debt trap prevention" or "debt trap protection."
Under the "prevention" option, lenders would need to "engage in basic underwriting," Cordray said. That translates to verifying key information, such as a consumer's income, borrowing history and whether they can afford the loan payments.
If lenders were to choose the "protection" option instead, they would have to "protect against debt traps throughout the lending process," Cordray said.
For example, under one possible scenario for short-term loans, lenders could extend a borrower up to three loans, but the principal amount would decrease each time, and the debt would have to be paid off after the third loan.
But some observers are already wary of giving payday lenders any wiggle-room through the "protection" option, rather than requiring all lenders to calculate a borrower's ability to pay back loans upfront.
"These 'options' are an invitation to evasion," Mike Calhoun, president of the Center for Responsible Lending, said in a statement. "If adopted in the final rule, they will undermine the ability to repay standard and strong state laws, which give consumers the best hope for the development of a market that offers access to fair and affordable credit."
© Copyright IBTimes 2023. All rights reserved.
FOLLOW MORE IBT NEWS ON THE BELOW CHANNELS