Charlotte Casiraghi Of Monaco Spotted With Italian Filmmaker In Paris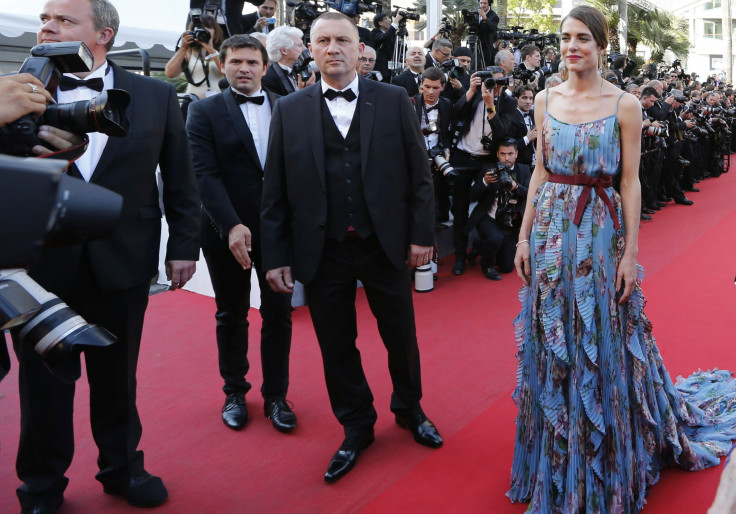 Charlotte Casiraghi of Monaco was recently spotted with an Italian filmmaker on the streets of Paris. The picture surfaced in the Spanish publication Hola this week. It is being reported in a section of the media that the Monaco royal has reportedly split from her long-time boyfriend Gad Elmaleh, who is a well-known comic actor.
According to French publication Voici and other European press, the 29-year-old Monaco royal has moved on with the director. There have even reports that she has relocated to Paris and the director arrived just 10 days ago and has been with Charlotte constantly.
This is not the first time that the couple have been the subject of split reports. Earlier in June, Casiraghi and Elmaleh drew lots of attention when they were rumored to have split. But, just a day after the news broke, they were seen showing PDA at one of Charlotte's equestrian events. The Monagasque royal who has a son Raphaël with her boyfriend was recently seen with Italian film director Lamberto Sanfelice. The pair was taking a walk with the brunette beauty's dog in Paris. Casiraghi was l aughing heartily, head back and was casually dressed.
The daughter of Princess Caroline of Hanover appeared to be enjoying herself very much with 40-year-old. They met near the Tuileries Garden by the Louvre Museum and were together for lasted several hours. Later the duo went to dine at a discreet restaurant.
Not much is known about Casiraghi's 44-year-old handsome companion. Sanfelice has been trained at prestigious New York University, he is the director of several shorts and recently unveiled his first feature film "Chlorine." It is about a young girl whose hopes of becoming a synchronised swimmer are dashed by a family tragedy.
It is being said that Casiraghi met the filmmaker through her sister-in-law Beatrice Borromeo. The latter got married to Pierre Casiraghi of Monaco, Charlotte's younger brother in July end. Her sister Lavinia is married to millionaire businessman John Elkann, heir to the Agnelli car empire. John's sister Ginevra Elkan is one of the producers of "Chlorine."
The keen equestrian has reportedly moved out of the French apartment she shared with Gad. But, the Monaco royal has not commented about her and Gad's split rumors. She and Gad attended the lavish wedding of her brother and his Italian bride Borromeo.
© Copyright IBTimes 2023. All rights reserved.