Chechen ISIS Fighter Dead? Abu Omar Al-Shishani, Top Islamic State Commander, May Have Been Killed By US Airstrike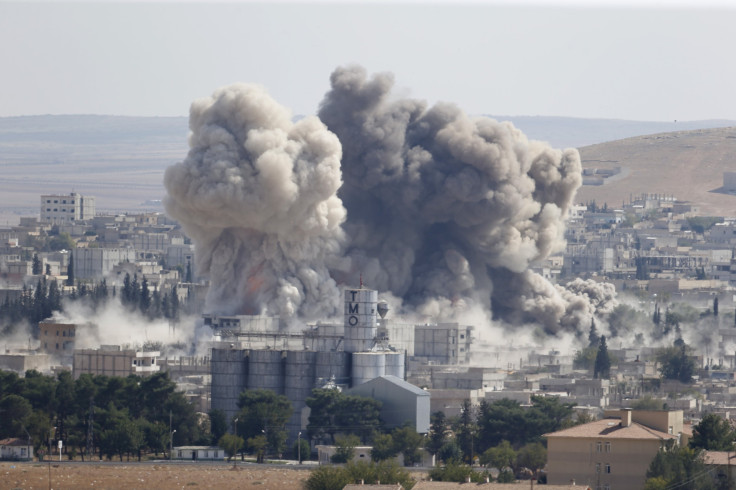 U.S. officials are assessing whether a top leader of the Islamic State group known by the nom de guerre Abu Omar al-Shishani was killed in a recent U.S. airstrike in Syria, officials told CNN Tuesday. If confirmed, it would mark a significant development in the war against the extremist group, also known as ISIS.
Shishani, a Chechen fighter known for his signature red beard, has a reputation as one of ISIS' most skilled commanders, having once been part of an elite military unit in Georgia. The U.S. State Department has a $5 million reward on his head.
The airstrike that may have killed Shishani reportedly occurred Friday near the Syrian town al-Shaddadi. Twelve others were killed in the strike, an official told the Washington Post, speaking on condition of anonymity.
He spent years as a Chechen rebel fighting against the Russian military, also gained experience fighting in the Georgian military in 2008 during the country's brief war against Russia. Shishani joined rebel groups fighting in Syria in 2012, around the start of the Syrian civil war. He pledged allegiance to ISIS at some point in 2012 or 2013.
Among the most high-profile and recognizable members of the militant group, Shishani has in the past appeared in ISIS videos and other propaganda aimed at gathering recruits. After ISIS captured Mosul, Iraq, in June 2014, he posed with U.S. Humvees that were stolen from the Iraqi military. He is believed to have led ISIS through some of its major military victories and has been called the group's "de facto minister of war."
In the past, erroneous reports of al-Shishani's capture and death have circulated in the media.
© Copyright IBTimes 2022. All rights reserved.
FOLLOW MORE IBT NEWS ON THE BELOW CHANNELS