Cheese Recall 2022: Possible Listeria Contamination Forces Major Recall In 9 States
A recall has been issued for 92 different cheese products from Paris Brothers because they may be contaminated with Listeria.
The affected cheese was produced from May 4 to May 6 and has the lot codes of 05042022, 05052022, or 05062022.
The recalled cheese may also have been relabeled as Cottonwood River Cheddar, D'amir Brie Double Crème French Brie, Milton Prairie Breeze White Cheddar Style, Milton Tomato Garlic Cheddar, Paris Brothers Mild Cheddar, Paris Brothers Colby Jack, Paris Brothers Pepper Jack, or Cervasi Pecorino Romano.
The cheese was distributed at grocery stores in Kansas, Missouri, Arkansas, Iowa, Oklahoma, Nebraska, and South Dakota, as well as one store in Mississippi and one store in Florida.
A full list of the 92 cheese products being recalled can be viewed here.
Consumers are encouraged to return the recalled cheese to the place of purchase for a full refund.
Questions about the recall can be directed to Paris Brothers by asking for the Food and Drug Administration contact, Doug Schnell, at 1-816-455-4188, Monday through Friday from 8 a.m. to 5 p.m. CST.
Listeria can cause serious and, in some cases, fatal infections in young children, elderly adults, and those with weakened immune systems. Symptoms of Listeria infections include high fever, severe headache, stiffness, nausea, abdominal pain, and diarrhea. Listeria illnesses can also cause miscarriages and stillbirths in pregnant women.
The company said it discovered the Listeria contamination during routine sampling by the FDA. No illnesses have been reported to date, Paris Brothers said.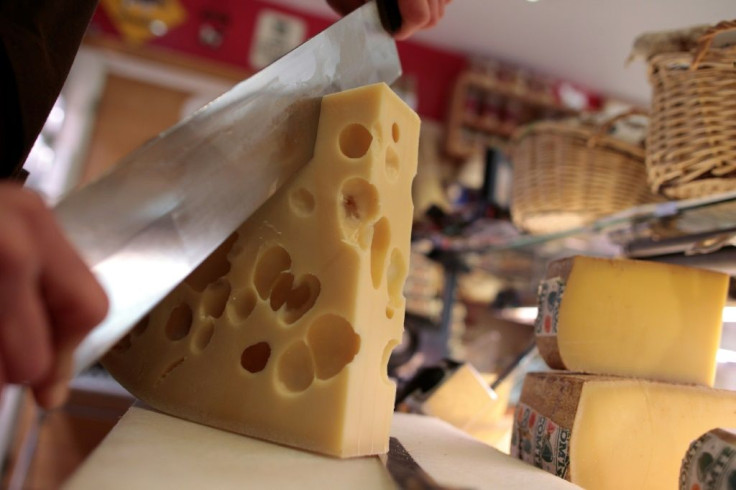 © Copyright IBTimes 2023. All rights reserved.