Chevron Threatens To Stop Exploration Deal With Argentina Oil Company YPF After Its Assets Were Frozen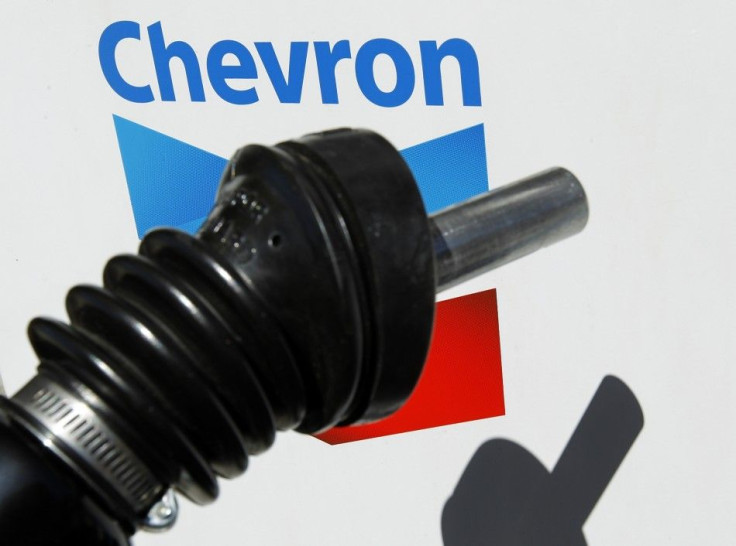 Chevron Corporation (NYSE:CVX) said a $1 billion deal with Argentina's YPF SA (NYSE:YPF), a vertically integrated state-owned oil and gas company, is in jeopardy over an embargo of $19 billion worth of Chevron assets in the South American country.
The deal struck in December would have the two companies working together to explore shale deposits in central Neuquén province, but it's being put in question after a Buenos Aires court ruled last month that $19 billion worth of assets would be frozen to settle claims in a long-simmering battle over environmental contamination in northern Ecuador. The court order freezes up to 100 percent of Chevron's capital and dividends in Argentina, all of its stake in a local pipeline operator, 40 percent of oil sales and 40 percent of the cash the American company has or may eventually have in Argentine banks, according to Fox News.
Chevron Chief Executive John Watson said at an investor's conference earlier this week that it needs access to that capital and would not move forward with the YPF deal without it, according to Dow Jones Newswires.
"We can't move forward with a deal as long as this is hanging out there, because they'd embargo moneys that we would bring in to spend," George Kirkland, Chevron vice chairman, told The Financial Times.
YPF was at the center of a controversial move last year by the Argentine government that seized a majority stake of the company from Repsol SA (MCE:REP) just months after the Spanish energy company discovered a major oil deposit in the same area Chevron and YPF was to explore.
The Spanish company is engaged in a legal battle over how much it should be compensated by the government for the appropriation, and recently sued Argentine oil holding company Bridas Group for agreeing to a $1.5 billion deal with YPF to explore shale deposits in the same area, known as the Vaca Muerta deposit.
Argentina and Ecuador have a treaty that allows rulings in one country to be enforceable in the other. In February 2011 an Ecuadorian court ruled that Chevron must pay damages over water and soil contamination and deforestation of the Lago Agrio oil field in the north of the country. The total sum has risen to $19 billion.
Chevron is fighting the decision and has divested from the country. It says it is not responsible for the pollution caused by Texaco in extraction activities that took place in the '60s and '70s. Texaco merged with Chevron in 2001.
© Copyright IBTimes 2022. All rights reserved.
FOLLOW MORE IBT NEWS ON THE BELOW CHANNELS