Chicago Flights Grounded At O'Hare, Midway Airports After Air Traffic Control Fire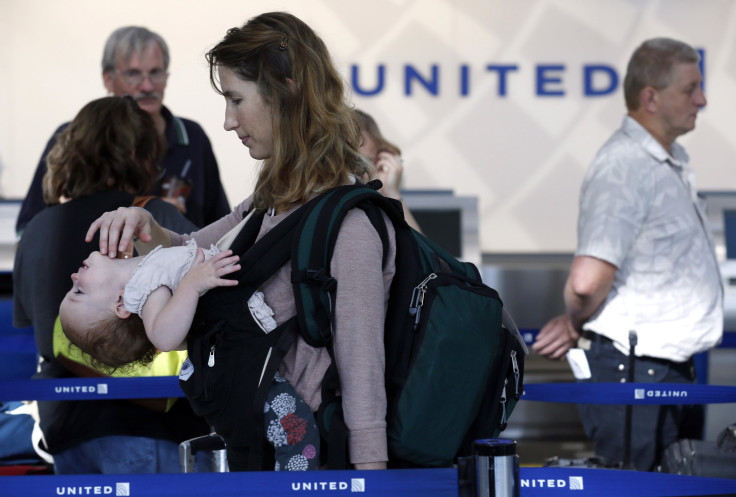 Hundreds of flights at Chicago's O'Hare and Midway airports have been canceled or grounded after a fire at an air traffic control facility. The traffic jam at one of the nation's most important transportation hubs is expected to disrupt flights across the country Friday and potentially throughout the weekend.
More than 360 flights scheduled to depart O'Hare were canceled, as were 79 from Midway, Flightaware.com reported Friday morning. "Anything (that was bound for Chicago) that is still on the ground in its originating city is holding there," American Airlines spokeswoman Leslie Scott told CNN. "Anything in the air has the possibility of being diverted. And anything on the ground in Chicago will stay there."
Firefighters arrived at the Chicago Air Route Traffic Control Center early Friday morning and found a man injured with apparent self-inflicted wounds. It was unclear if he was an FAA employee or if the injury was related to the fire. "Departures from Chicago generally stopped at 5:35 a.m. CT, and the only arrivals were a handful of flights that departed before the incident," FlightAware CEO Daniel Baker said in a statement. "As of 9:05 a.m. ET, we've seen 446 cancellations to/from ORD (O'Hare) and MDW (Midway) airports, which is about 13% of their daily schedule."
It was the second fire at one of the Chicago area's major control facilities prompting flight delays at O'Hare and Midway international airports since May. Air traffic controllers at the Chicago control center handle flights across Illinois, Indiana, Iowa, Michigan and Wisconsin. The air traffic disruption is also expected to delay flights at other airports in the region, including Minneapolis/St. Paul, Milwaukee and others.
Southwest -- which operates the majority of flights at Chicago Midway -- confirmed all of its flights there would be grounded until at least noon. Passengers were being encouraged to check their flight status online before arriving at the airport.
Chicago O'Hare is the nation's second-busiest airport and home to hubs for both American and United airlines.
© Copyright IBTimes 2023. All rights reserved.
FOLLOW MORE IBT NEWS ON THE BELOW CHANNELS