Chicago Man Locked In Jail's Waiting Room For 30 Hours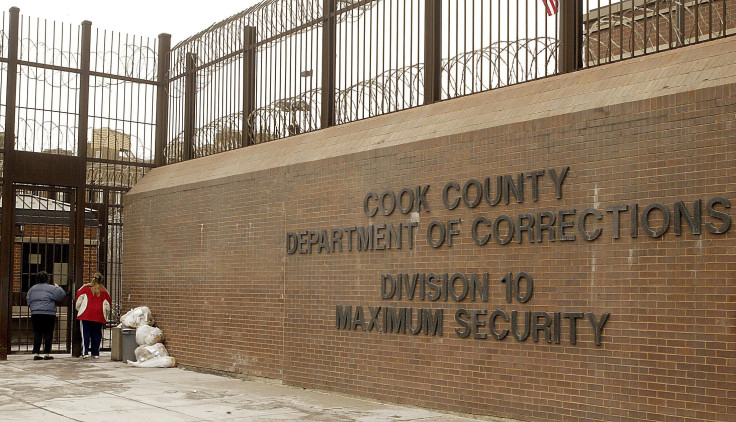 Cook County Jail has offered an apology to a Chicago man who was locked in a visiting room over the weekend.
The man, who was at the facility to visit his son, was stuck in the visiting area for close to 30 hours over the weekend, reports the Chicago Tribune.
His son is currently in custody on drug charges. The man, described as middle-aged, has visited his son weekly over the past 13 months his son has been incarcerated.
When he arrived at around 6 p.m. on Saturday, he was informed that his son had been moved to an area of the jail the man hadn't previously visited. Cara Smith, the jail's executive director, says the man was "told to proceed ahead and stay to the right to go to the visitor area." Once he reached the point he was instructed to go to, Smith said the visitor "encountered a door that was propped open and he went in and the door shut behind him.''
The room was the visiting area for super-maximum-security prisoners, the highest classification for inmates at the jail. Since the room isn't used on weekends, Smith says there was no reason for anyone to check the area. She added that there were no prisoners nearby to hear the man as he beat on the room's door for hours.
The man was eventually freed from the room when he devised a crafty plan to get the attention of authorities. "Brilliantly, he broke the sprinkler head off which alerted the fire department so they were able to identify where it was coming from and they went in and found him,'' Smith said. Fire crews arrived around 1 a.m. Monday, close to 30 hours after the man was locked in the room.
The man was taken to Rush University Medical Center and treated for a cut he received on one of his thumbs as he tried to break the sprinkler in the room. He received a few stitches for the injury.
Smith says the jail is glad the man was OK following the incident. The facility is now looking to create procedures to avoid a similar event in the future.
"We're been looking at how and why and what went wrong,'' Smith said. "Multiple things obviously failed including a contractor leaving a door open while they did work in our jail. It was a perfect storm of circumstances that led to this horrible incident.''
California college student Daniel Chong was involved in a similar incident, though he was trapped in an interrogation room for a longer period. Chong was accidently locked in an interrogation room for five days at San Diego's Drug Enforcement Administration facility.
He was left without food or water and was forced to drink his own urine in an attempt to remain hydrated. Chong settled his case against the DEA for $4.1 million.
FOLLOW MORE IBT NEWS ON THE BELOW CHANNELS