Chidambaram Vows Action on Economy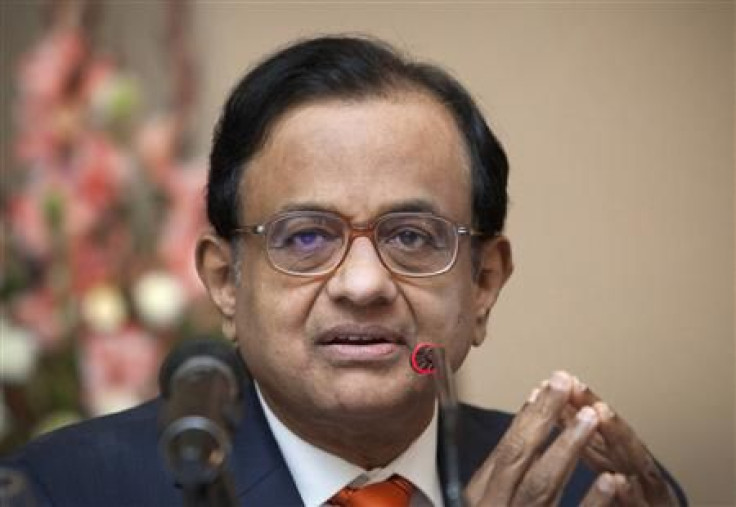 Finance Minister P. Chidambaram sought on Monday to allay investor worries about an economy growing at its weakest pace in almost a decade by pledging to address their concerns over taxes, public finances and interest rates.
In his first comments since becoming finance minister on July 31, Chidambaram said it was important to restore investor confidence and in a message that appeared partly aimed at the central bank acknowledged the need to bring government finances under control.
Domestic financial markets offered cautious support -- bond yields fell 5 basis points after his remarks on interest rates -- but tired of repeated promises from New Delhi, market players said they wanted action to follow the minister's words.
"Everybody has sounded off. Now is show-me time," said Surjit Bhalla, chairman of Oxus Investments, a Delhi-based consultancy.
Growth in Asia's third-largest economy has faltered to a nine-year low of just 5.3 percent with corporate investors deterred by high interest rates, strained government finances, and unpredictable policymaking that has stalled economic reforms seen by many as critical to fuel future economic expansion.
"Since investment is an act of faith, we must remove any apprehension or distrust in the minds of investors," Chidambaram told reporters as he begins his third term as finance minister.
Capital investment dropped to 32 percent of GDP in the fiscal year that ended in March 2012. Chidambaram said he wants a return to the 38 percent level clocked in the year that ended in March 2008 when he was finance minister the last time around.
Chidambaram's return to the finance ministry last week was cheered by financial markets because of his deft handling of the economy during the global financial crisis in 2008. During his four-year tenure from 2004, India's economic growth averaged around 9 percent, cementing its place in the top ranks of emerging economies such as China.
Now though the fiscal conservative faces a tough task to rein in the federal fiscal deficit. Tax revenues are under pressure from the economic slowdown, spending on subsidies is on the rise and the government has struggled for support from within the ruling coalition to raise diesel prices or carry out some economic reforms.
"Yields fell on (the) Finance Minister's statement that interest rates are high but unless words start translating into actions, things will go back to square one," said Debendra Dash, a fixed income dealer with Development Credit Bank in Mumbai.
The government aims to narrow its fiscal gap to 5.1 percent of GDP in the current fiscal year from 5.76 percent last year, a target seen by many analysts as optimistic.
Indeed, a summer drought is making it politically harder for the government to raise fuel prices to reduce its subsidy spending as farmers will need to run generators to irrigate their fields.
"Everybody has said this. Now, the question is: when Chidambaram raises diesel prices. That is the beginning and end of it," said Bhalla of Oxus Investments.
Chidambaram said the government had set up a panel to map out a plan to rein in the fiscal shortfall. The deficit for the first quarter of the current fiscal year that began in April has already reached 37.1 percent of the full-year target.
INTEREST RATES, TAX RULES
Besides fast-tracking investment proposals, Chidambaram promised to look into corporate complaints about interest rates that are among the highest in large economies.
The Reserve Bank of India (RBI) left interest rates steady last week at 8.00 percent for the second straight review, in contrast to many central banks around the world, which are easing credit conditions to counter the global slowdown and the impact of the euro zone debt crisis.
The central bank has made a point of calling on the government to do its bit to revive the fortunes of the economy as it held rates steady.
"We are conscious that current interest rates are high," said Chidambaram, who met RBI Governor Duvvuri Subbarao earlier in the day. "High interest rates inhibit the investor and are a burden on every class of borrowers," he said.
"Sometimes it is necessary to take carefully calibrated risks in order to stimulate investment and to ease the burden on consumers. We will take appropriate steps in this regard," Chidambaram said.
The minister also promised to provide a stable, clear and fair tax regime and said he had asked for a review of tax rules with retrospective provisions and would take corrective measures wherever necessary.
His predecessor, Pranab Mukherjee, who left his post to become the president, amended tax rules earlier this year with retrospective effect and proposed to implement rules to target firms and investors routing investments through tax havens.
A proposed retrospective tax measure had widely been seen as targeted at British mobile phone giant Vodafone after the government lost a legal battle to claim about $2 billion in tax from the company related to its acquisition of Indian mobile phone assets in 2007.
"Uppermost in my mind is the duty to regain the confidence of all stakeholders. Obviously, where necessary, our policies have to be modified or fine-tuned in order to meet the expectations of different stakeholders," he said.
© Copyright Thomson Reuters 2023. All rights reserved.