Chilean domestic flights cancelled as volcanic ash returns to Chile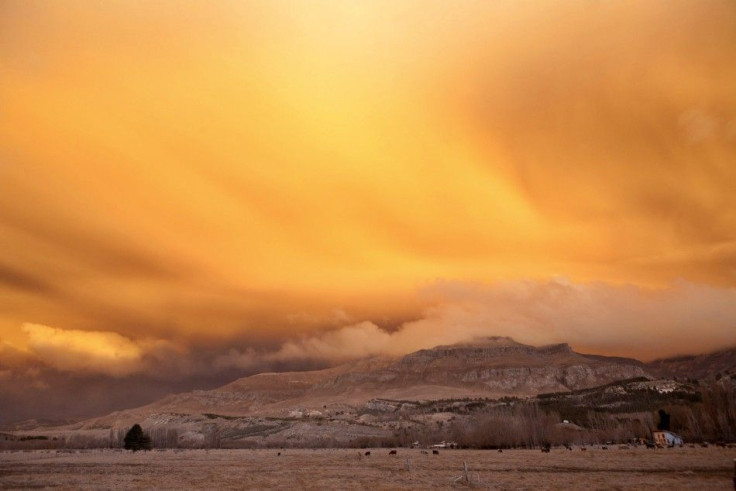 The Chilean volcano ash plume has returned to Chile forcing Chilean officials to cancel domestic flights for the first time.
The circling ash cloud, which has been erupting for nearly two weeks disrupting flights in Argentina, Brazil, Uruguay, Australia and New Zealand on its around-the-world trip, on Friday forced Chilean officials to cancel domestic flights, according to an AP report.
LAN Airlines suspended flights to the cities of Puerto Montt, Coyhaique and Punta Arenas in the far south of the South American country after the Cordon Caulle volcano erupted on June 4.
While ash from Cordon Caulle disrupted most of the air travel abroad, it had left Chile's domestic flights largely untouched until Friday.
The tip of the cloud that has traveled around the world is more or less in front of Coyhaique, said Civil Aviation Office chief Pablo Ortega.
Coyhaique is 800 kilometers (500 miles) south of the volcano, the report said.
More than 3,500 people living near the volcano were evacuated from the area after it began erupting but some have since returned. The government has continued to maintain a red alert for communities near Cordon Caulle.
The governor of Ranco province, Eduardo Holck said the volcano is emitting a fine ash that is scattering over the Nilahue river valley.
Chile's National Geology and Mines Service warned that volcanic activity could begin again with episodes similar or greater in intensity that has occurred.
On Thursday, an economic emergency was declared by the government of the Argentine province of Neuquen to help towns where falling ash from the volcano is endangering livestock that is also keeping tourists away.
The ash has covered towns across the border in Argentina.
In Villa La Angostura up to one foot (30 centimeters) of ash has been accumulated on the ground due to the eruption. This has come at a time when resorts in the mountain towns were preparing for the skiing season.
Argentina's regional airports in Patagonia have also been shut down for more than a week due to the cloud of fine grit, which can damage airplane engines, the report said.
© Copyright IBTimes 2023. All rights reserved.