China Bordeaux Futures: The End Of The Party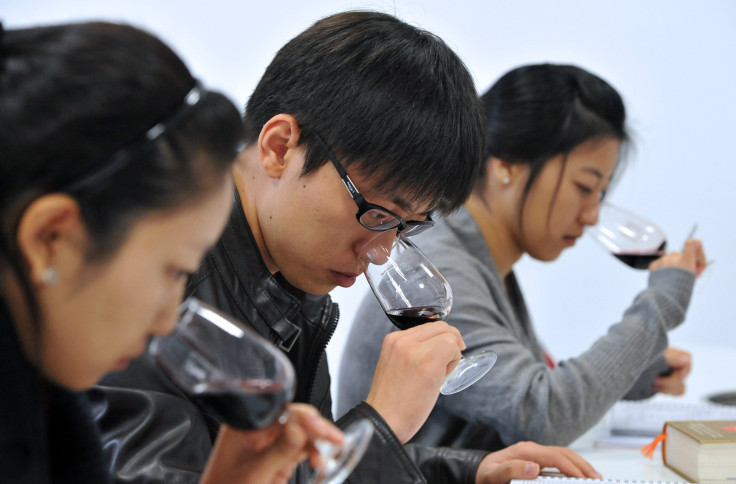 HONG KONG -- All good things must come to an end: that's the lesson Bordeaux vintners are waking up to, with a heavy head. The 2000s were particularly fruitful for the makers of the world's most sought-after wines from the Bordeaux region of France. As China's economic growth exploded, the country's newly minted millionaires and billionaires took the conspicuous pursuit of luxury to new heights -- between 2001 and 2009, the market for Bordeaux and Bordeaux futures in China, Bordeaux's largest export client, inflated to staggering proportions, as high-ranking Chinese government officials lubricated the passage of business deals with fine French wine.
But this decade of merrymaking has been followed by an epic hangover. China's recent economic decline, in conjunction with a government campaign against official corruption, has seen the Bordeaux bubble burst in spectacular style.
"Bordeaux futures is completely finished for the time being in China," Tom Stopford-Sackville, of Hong Kong wine merchants Goedhuis & Co., told International Business Times.
A combination of a string of poor vintages between 2011 and 2013, mixed with high prices and the anti-corruption drive "pulled the rug from under the Chinese market," Justin Gibbs, sales and marketing director at Liv-Ex, an exchange for investment-grade wine, told IBT.
"[The drop in] Chinese demand was a major part of the shift in the market from 2009-2011 ... So while China was a big part of the drive up of the market, it has also been a major part of the collapse since," he added.
The best example of the impact Chinese buyers had on the market during the boom was the 2008 Lafite Rothschild. The Lafite is regarded as a barometer of consumer sentiment in China by experts. According to Stopford-Sackville, "[The 2008 Lafite ] started life at GB£2,000 (U.S.$3,089) a case in 2009 and rose, in part because of the Chinese '8' symbol on the label, to GB£15,000 in 2011 (U.S.$23,167)."
In addition to buying wines for consumption, Chinese buyers were also market-making players in the world of Bordeaux En Primeur, which is a form of futures contract allowing wine to be purchased while maturing in the barrel, and is commonly used by collectors and speculators to access wines that may never hit the open market.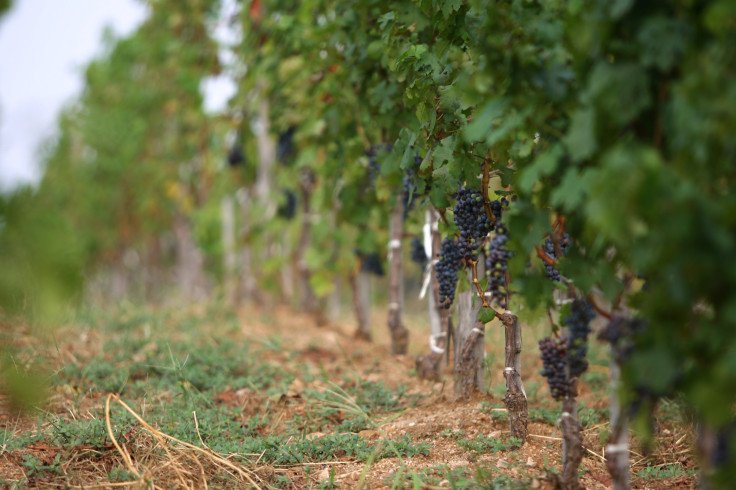 Chinese demand for Bordeaux futures peaked with the release of the 2010 vintage in June 2011. While experts agreed the vintage was a particularly good one, astronomical prices meant that investors lost money, and those losses pushed many buyers out of the market.
En Primeur trading as a percentage of all Liv-Ex sales dropped from 15 percent when the 2009 vintage was released to 1 percent during the 2013 vintage campaign.
In addition, over the last two years, in-bottle prices for the finest Bordeaux vintages have continued to decline exponentially: The average price for Latour fell 22 percent, Lafite Rothschild fell 41 percent, Haut Brion 19 percent and Margaux 28 percent. On average, the top 64 Bordeaux wines declined in price by over 16 percent during the period, according to data from Liv-Ex.
While Liv-Ex data showed the 2014 En Primeur saw a doubling of demand on 2013, it is still 80 percent off peak by value, and experts told IBT there's no guarantee it will return for the 2015 vintage, which will be put up for sale next year.
Today, trade publications are reporting a modest growth in the volume of Bordeaux exports to China, in 2015, though they fell in value. Hong Kong wine merchants IBT spoke to, however, were skeptical and said that demand was steady, though at significantly reduced levels from the boom times. This can be attributed in part to increasing sophistication on the part of Chinese buyers and changes in consumer behavior resulting from the corruption crackdown.
"Consumption is far less conspicuous," Sarah Heller, a Hong Kong-based journalist and independent wine commentator, explained. "[It is] generally restricted to private members' clubs rather than large banquets -- in fact, a number of businesses have popped up specifically to cater to the need for privacy and anonymity," she added.
Ultimately, while Bordeaux's heritage will doubtless allow a certain level of Chinese demand to be maintained in the future, the market has changed utterly from just a few years ago. "The buyers have become more savvy, and one part of that is understanding what the prices are," Stopford-Sackville said. "The reality is that wine buyers in China are diversifying their interests. There's an absolute broadening of demand outside the old favorites ... I think the younger buyers are keen to try out other parts of the wine rainbow."
FOR FREE to continue reading
✔️ Unlock the full content of International Business Times UK for free
offer available for a limited time only
✔️ Easily manage your Newsletters subscriptions and save your favourite articles
✔️ No payment method required
Already have an account?
Log in
© Copyright IBTimes 2023. All rights reserved.