China Deports British, American Investigators Linked To GSK Scandal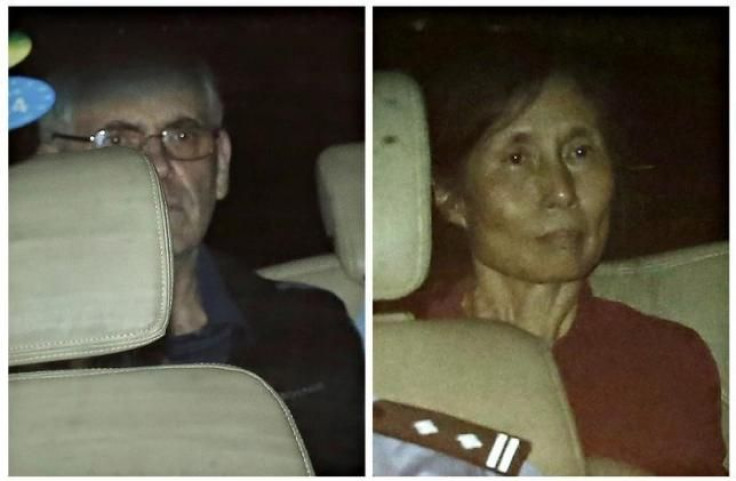 A British corporate sleuth and his American wife and business partner, both linked to a bribery scandal in China involving drugmaker GlaxoSmithKline PLC, were deported on Wednesday after their jail terms were reduced this month.
Peter Humphrey and Yu Yingzeng left China at around midday (12 a.m. EDT) on a Virgin Atlantic flight bound for London, the couple's son, Harvey Humphrey, said in a message to Reuters sent via a family friend.
Peter Humphrey and Yu were sentenced in August last year for illegally obtaining private records of Chinese citizens and selling the information to clients including GSK, Britain's largest pharmaceutical firm.
"I am extremely glad that this ordeal will be over by this afternoon," the son said.
The elder Humphrey and Yu's sentences were both reduced this month. Humphrey was seven months away from completing a 2 1/2-year sentence, while Yu was originally set to be freed in July.
"A British national detained in China has been deported," said a British consulate spokesman who declined to identify the person.
"We are aware of the case and are providing consular assistance," he said.
According to Virgin Atlantic's website, flight VS251 from Shanghai will arrive at London's Heathrow Airport at 5 p.m. on Wednesday.
Humphrey and Yu's case unfolded alongside a Chinese investigation of GSK, which rocked the country's pharmaceutical market and led to a $489 million fine against the firm last year for paying bribes to doctors to use its drugs.
Humphrey and Yu, who ran risk consultancy ChinaWhys, had been asked by GSK to compile a report into the origins of a sex video involving the drug company's former China head, Mark Reilly, which had been sent to senior executives at GSK along with anonymous emails alleging corruption.
At the time, a GSK spokesman in London confirmed the video existed but did not comment on how it related to the alleged bribery scandal. He also said GSK had hired ChinaWhys to investigate the video.
© Copyright IBTimes 2023. All rights reserved.