China Economy And Currency Sound, Says China's Central Bank Governor Ahead Of G-20 Meeting, But Hints At Further Stimulus Measures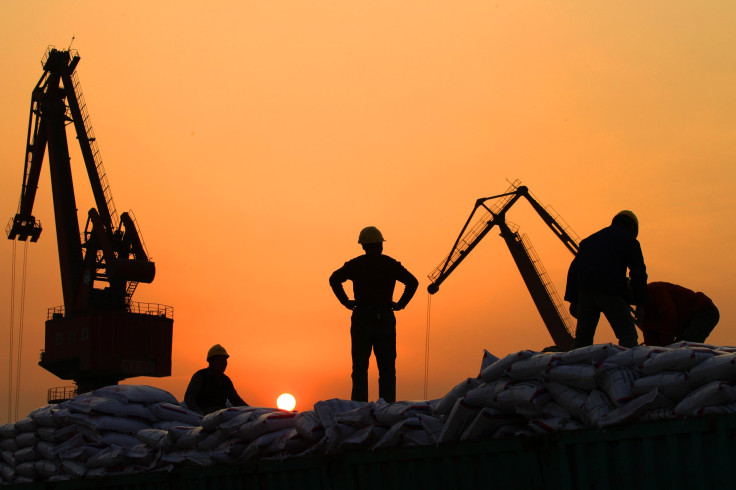 SHANGHAI — As the world's top financial officials gathered in China's financial capital for a G-20 meeting Friday, the nation's central bank governor Zhou Xiaochuan sought to reassure markets that China's economy has sound fundamentals, despite its recent slowdown. And he hinted at more proactive stimulus measures. But other ministers suggested that structural reforms were vital, not least in Europe.
"The fundamentals of China's economy remain strong," Zhou said at a conference organized by the Institute of International Finance ahead of the meeting of G-20 finance ministers and Central Bank governors. And he suggested that the most recent Chinese economic data was positive, despite a strong fall in the country's trade last month, and GDP growth falling to 6.9 percent, its lowest rate in a quarter-century, last year.
But in what analysts said was a hint of further stimulus measures for the world's second-largest economy, which has been hit by falling exports and a slowdown in domestic construction, Zhou emphasized that "China still has some monetary policy space and monetary policy tools to address potential downside risk." His comments hinted at a more proactive approach to boosting the economy, observers suggested.
China has said it is not planning a massive stimulus package like the one it introduced following the financial crisis in 2008. But Qu Hongbin, chief China economist at HSBC, said in a note sent to International Business Times that it was significant that Zhou stressed monetary policy would be "prudent with an easing bias" rather than simply "prudent," as in the past, and also said that fiscal policy would be "flexible." Qu predicted further tax cuts and infrastructure investment in the coming year.
Zhou, meanwhile, brushed aside market worries about further depreciation of China's currency, which has fallen some 5 percent since last summer, saying there was "no basis for persistent renminbi depreciation from the perspective of fundamentals." And he said recent falls in China's foreign exchange reserves, following intervention to prop up yuan's value, were "normal."
Responding to questions about China's debt-to-GDP ratio, Zhou acknowledged it was relatively high and increasing, saying, "We should be on the alert." However, he said the danger level for each country was different, noting that China has a "high savings rate" of almost 50 percent, compared to just 10 percent in many developed countries.
But worries over the global economy were highlighted by Germany's Finance Minister Wolfgang Schaeuble, who said that the scope for monetary and fiscal policy was exhausted, particularly in Europe, and called for more structural reform, Reuters reported. A report by the Organization of Economic Co-operation and Development, issued on Friday, also warned that the pace of such reforms had declined over the past three years, something its Secretary-General Angel Gurria said was "deeply disturbing."
And Christine Lagarde, managing director of the International Monetary Fund, also stressed that China would have to undertake major structural reforms in the coming years.
China has said the G-20 meeting should focus on multilateral solutions to global economic woes, rather than on the problems of any one country. Yet Beijing has also been keen to show that it is taking decisive action to deal with its economic challenges. On Thursday it announced a 100 billion yuan ($15.3 billion) fund to tackle the problems of overcapacity in its bloated state industry sector. And last week Beijing replaced the head of the country's stock market regulator, following criticisms of its intervention during a plunge on the stock markets last year, and a botched attempt to introduce a circuit-breaker mechanism last month, which led to a further fall in share prices.
Yet central bank governor Zhou said Friday that while China wanted to develop its equity markets, it would take time for them to mature. And after rebounding some ten percent in recent weeks following a fall of more than 20 percent in January, China's markets again plunged some 6 percent Thursday, though they rebounded slightly on Friday.
China's Finance Minister Lou Jiwei also sought to reassure markets, denying speculation that other countries would put pressure on Beijng to devalue its currency further — and calling for G-20 countries to work together more on economic policy, and to reduce barriers to cross-border trade and business, Chinese media reported.
Lou added that the pace of structural reform was key to "whether the world could deliver strong, exclusive and sustainable growth," and said "overall reform" among G-20 countries had "lagged expectations in recent years."
Chinese media described his comments as "a nuanced criticism that seven years after the global financial crisis, governments around the world still have been mainly relying on monetary easing to stimulate the economy, at the expense of structural reform."
Lou, seen by observers as one of the Chinese officials most committed to reforms of his country's own system, also said that while China had more "room for fiscal policy" than many other countries, it should not be complacent, as such space was not "infinite," and "could run its course if reform agendas are delayed," the China Daily reported.
But with some experts saying that China's top leadership under President Xi Jinping often seems more focused on political challenges and ideological campaigns than on economic reform, analysts both inside and outside China have said Beijing will need to take clear action in the coming months to convince markets and investors of its reformist intentions.
© Copyright IBTimes 2023. All rights reserved.