China Tells State-Owned Firms To Absorb Laid-Off Soldiers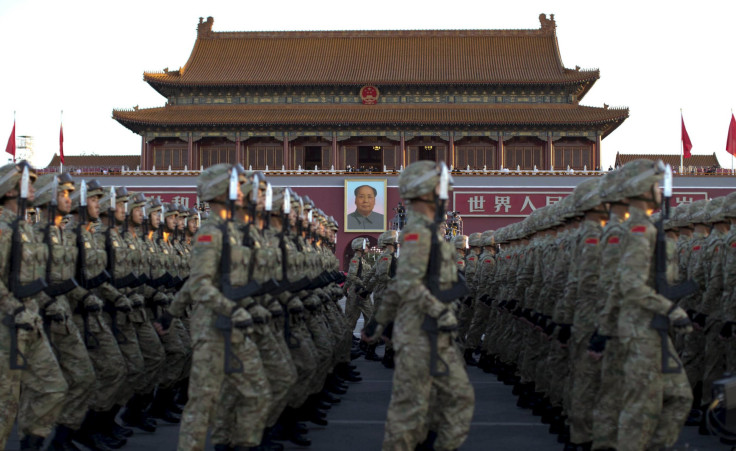 The Chinese government has told state-owned companies they must help absorb soldiers laid off due to military reforms, as part of their contribution to the army's modernization and social stability.
Chinese President Xi Jinping unexpectedly announced in September that he would cut troop numbers by 300,000, or some 13 percent of the world's biggest military, currently 2.3-million strong.
The cuts come at a time of heightened economic uncertainty in China as growth slows, its stock markets falter and the leadership grapples with painful but needed economic reforms.
China has previously faced protests from demobilized soldiers, who have complained about a lack of support finding new jobs or help with financial problems.
The official People's Liberation Army Daily, in a story on Tuesday, said the state-owned Assets Supervision and Administration Commission and Civil Affairs Ministry had ordered state-owned firms to help find jobs for demobbed troops.
"Resettling and receiving ex-servicemen is connected to the overall picture of military construction and social harmony and stability," the newspaper said.
State-owned companies must not put forward any "discriminatory documents" targeting ex-servicemen nor refuse them nor offer limits on their numbers, the report said.
These rules are an important, practical measure to help support military reforms, it said, adding that state-owned firms have already shown a willingness to help.
The troop cuts, along with a broader modernization program, have been met with unusual resistance, with the military's newspaper having to run daily commentaries on why reform is needed.
© Copyright Thomson Reuters 2023. All rights reserved.