China's Cross-Border E-commerce To Rise Ten-Fold In 5 Years, As Taste For Imported Food Grows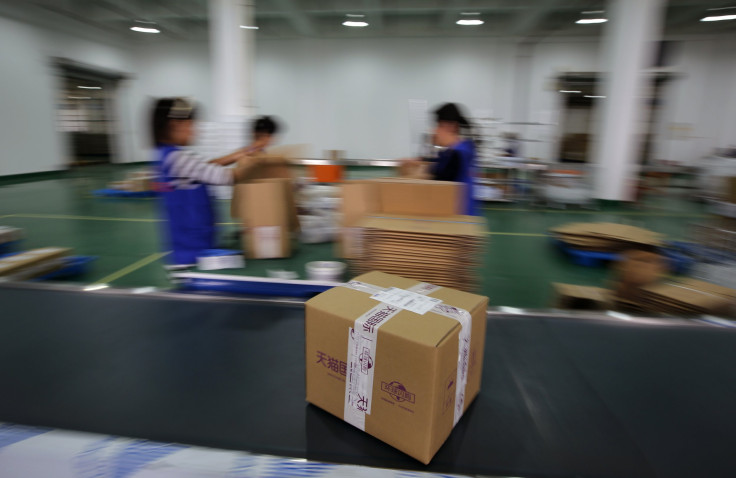 SHANGHAI -- Growing wealth, changing tastes and a relaxation of customs rules could bring a massive boom in China's cross-border e-commerce in the coming years, a new study says. The report, by China's biggest e-commerce company Alibaba, and consultancy Accenture, predicted that the nation's annual e-commerce imports and exports would increase more than ten-fold in the next five years, to reach $245 billion by 2020.
The report came on the day the Canadian government signed a cooperation agreement with Yihaodian.com, one of China's biggest online supermarkets. The Shanghai-based retailer, which is 51 percent owned by Wal-Mart Stores, Inc., has set up a special channel to sell over 500 types of fresh Canadian food online, according to the Global Times. The Shanghai Daily predicted that lobster, fresh meat and canola oil would be among the top sellers.
Such deals are becoming increasingly common, in a country where consumer tastes are growing more diverse -- and where concerns about the safety of domestically produced food have made imported products ever-more popular.
A report by Hong Kong's South China Morning Post quoted one Shanghai resident as saying her family spent around 1,000 yuan (around $160) a month on buying imported foreign fruit. Imports of avocados to China, for example, have risen by over 400 percent in the past three years, and imports of lemons and limes by 300 percent, the report said, quoting figures from the Produce Marketing Association.
New Chinese government policies may also make such imports easier: the government has recently promised to streamline bureaucracy affecting cross-border e-commerce, and this week, at a meeting chaired by Premier Li Keqiang, it pledged to optimize customs clearance, cut tariffs and taxes, and make international e-payments easier.
In the past the Chinese government has controlled many aspects of the country's import-export trade, but this model has faced growing challenges in recent years. And Premier Li said at the meeting this week that Chinese companies should also use e-commerce more effectively to expand sales abroad and boost the country's economy.
Alibaba's founder Jack Ma, who is currently on a trip to the U.S., this week pledged to use the company's increased global reach -- it raised $25 billion by listing on the New York Stock Exchange last year -- to help American small businesses, including farmers, to sell their products in China. Writing in the Wall Street Journal, Ma noted that Alibaba sparked a boom in U.S. cherry sales to China last year. He said Chinese consumers also "buy seafood from Alaska, [and] pork from Iowa," among other food imports -- and he emphasized that "they want these products from places like the U.S. and Europe."
Seven major Chinese cities are currently involved in a pilot international e-commerce plan, the Shanghai Daily reported, which allows vendors to deliver imported goods directly to consumers from bonded areas, which offer easier customs clearance. And with pressure on China's economy growing this year -- China's total foreign trade in May was down 9.7 percent from last year -- the government has pledged to speed up the expansion of such pilot projects.
Expanding international e-commerce will bring fresh challenges: traders quoted by the Xinhua news agency said there were still many bottlenecks, and improving customs efficiency was a priority. But analysts say there is still plenty of space for expansion in China's e-commerce market: last year the country's total e-commerce trade amounted to 13.4 trillion yuan ($2.2 trillion), a rise of more than 31 percent on the previous year.
The Alibaba-Accenture study found that the Asia-Pacific region as a whole would account for 48 percent of global cross-border e-commerce by 2020 -- thanks in part to the rapid development of the Internet and high rate of smartphone use in the region.
© Copyright IBTimes 2023. All rights reserved.