China's Days As The Factory Of The World May Be Over
China's days as the manufacturer of the world may be over, undermining its export growth strategy.
There was a time when China had a prominent role in the global division of labor as a manufacturer of global products (i.e., products designed in one country, developed in another, manufactured in a third, and sold worldwide).
That was during the three decades that followed China's opening to the world and joining the global economy. It was a period when the country's leaders abandoned the old socialist policies, eased geopolitical tensions with the U.S. and its allies and joined international organizations like the World Trade Organization (WTO).
American, European and Japanese global corporations welcomed China's opening to the world, racing to set up joint ventures with local manufacturers to tap into the country's cheap labor force.
That was a win-win situation for all parties involved. For China, joint manufacturing ventures fueled the country's exports, while it created better-paying jobs and income for its labor surplus trapped in the agriculture sector.
For global corporations, Chinese manufacturing ventures provided an outlet to cope with the intensification of competition and margin erosion brought about by globalization.
Meanwhile, China's lower manufacturing costs helped ease inflation worldwide.
In the last decade, China's role as the factory of the world has been undermined by several factors.
First is the rising of the country's labor costs due to the Lewis point. In this situation, the "reserve army" of labor shrinks, pushing wages higher and eroding the country's competitive advantage in labor-intensive industries. Chinese labor has become expensive vis-à-vis India, Vietnam and Indonesia.
Higher domestic wages, in turn, have pushed Chinese manufacturers to relocate some of their operations to low-labor-cost manufacturers in Southeast Asia.
Second is the rising geopolitical tensions between China and the U.S and its allies over several issues, like the South China Sea, which China considers its sea; the Russian-Ukraine war, where China has refused to join the U.S and its allies sanctioning Moscow; and Taiwan, which Beijing wants to be reunited with the motherland.
Third is the flaring tech war, threatening to break the global supply chain.
For instance, last October, the Biden Administration imposed new restrictions on advanced semiconductors, computer gear and software exports to China. Soon after, European allies and Japan followed suit, restricting their exports to China, undermining Beijing's bid to make the great leap forward from imitation to innovation.
China's diminished importance as a factory of the world is already reflected in the sputtering of its export growth, as the U.S. and Europe have been relying less and less on China for their import of low-cost products and more and more from Southeast Asian countries.
"Rising labor and operational costs have made China less competitive than other emerging hubs, such as India, Vietnam and Indonesia," Riccardo Cociani, Asia Pacific principal analyst at London-based think tank Sibylline, told International Business Times. "Many Chinese export-oriented businesses/brands now operate factories or outsource manufacturing in Southeast Asia. This is an important non-geopolitical factor driving this trend."
Cociani sees this trend accelerating as U.S. corporations begin to address the risks of doing business in China over the past few months. "Despite American businesses still seeing China as a 'priority market' and Beijing's efforts to attract more investments, their willingness is declining," he added. "Moreover, regulatory worries and uncertainties over recent changes to China's Counter-Espionage Law, for example, will likely deter foreign businesses from expanding their presence in China."
Meanwhile, Cociani expects U.S. businesses to diversify their supply chains to ease reliance on China. "U.S. 'de-risking' and reshoring efforts will consequently sustain for the foreseeable future," he added.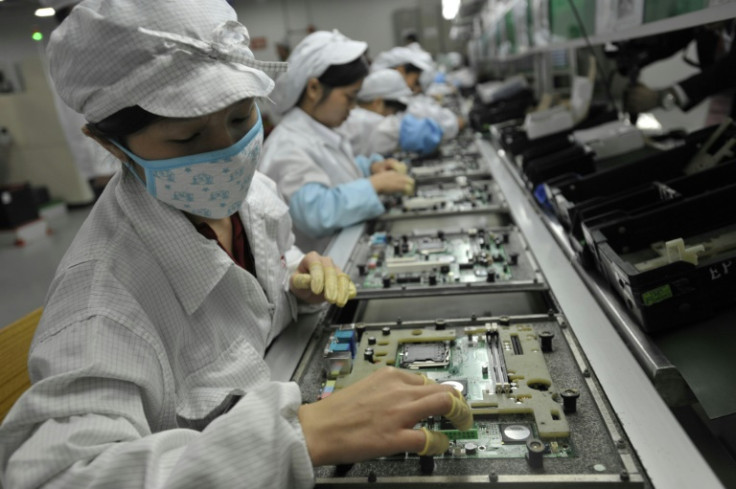 © Copyright IBTimes 2023. All rights reserved.