China?s Economy Stumbles Amid Domestic, Global Concerns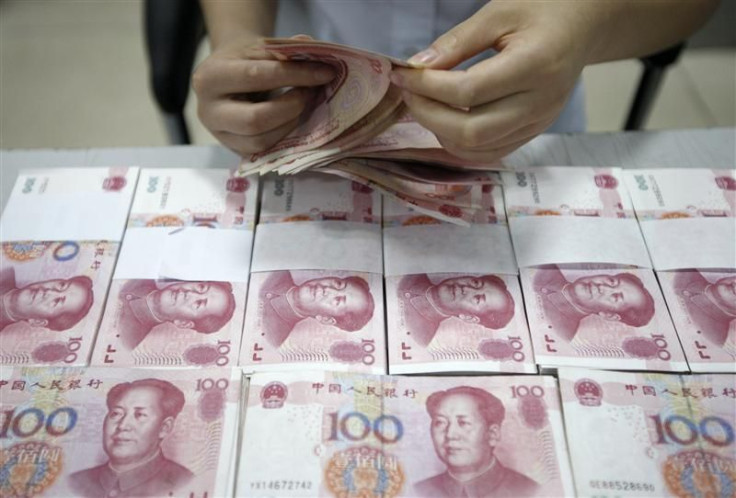 China's announcement of the unexpected interest rate cut this week has given an indication to market players that policymakers are increasingly rattled by the state of the economy.
The People's Bank of China (PBC) Thursday cut interest rates for a second time this year. The one-year benchmark lending rate will fall by 31 bps, taking it to 6 percent. This easing in the monetary policy is seen as a much-needed thrust to boost liquidity in the financial system and help the economy regain its growth momentum.
There was widespread anticipation among investors that the required reserve ratio would be cut again soon, but most were expecting the next benchmark rate cut to be delayed until the end of July or later. The most likely explanation is that policymakers have had an early glimpse of the June data and have not liked what they have seen, Mark Williams, an economist at Capital Economics, said.
Scheduled for next week are the announcements of the consumer price inflation and trade balance in June and the gross domestic product for the second quarter.
Inflation in consumer prices fell from 3.4 percent in April to 3.0 percent in May. It is expected that the inflation must have decreased further in June, especially, considering the unexpected announcement of the interest rate cut.
The government also cut the retail price of gasoline in early June by 6 percent in response to falling global oil prices. This is expected to have cut around 0.1 percentage points from headline inflation. Capital Economics estimates that the June inflation will be 2.1 percent and also expects it to remain at the same level in July and August.
China will also announce next week the trade balance of June. Exports rose 15.3 percent in May and imports were up 12.7 percent from the earlier year. The ongoing debt crisis in Europe and a soft U.S. recovery have also hurt China's crucial export sector.
Also scheduled for next week is the announcement of the gross domestic product (GDP) for the second quarter. There have been fears of a hard landing after data showed in April that China's economy slowed down to 8.1 percent in the first quarter, down from 8.9 percent in the fourth quarter of 2011. China is targeting an economic growth of 7.5 percent in 2012, which is a significant decrease compared to that in the recent years.
Though infrastructure investment has reportedly rebounded, real estate continues to be in the doldrums. The state sector is likely to accelerate its investment activity through infrastructure construction.
In February, the World Bank said China's export and investment-driven economic model, though successful for decades, was no longer sustainable and reforms were needed to prevent a sudden downturn. Beijing has already commented that its goal this year would be to promote steady, robust economic development, keep prices stable, and guard against financial risks by keeping money and credit supplies at appropriate levels while being cautious and flexible.
© Copyright IBTimes 2023. All rights reserved.