China's Final Manufacturing PMI Edges Up In September Aided By Strong Exports, But Reading Falls Short Of Flash Estimate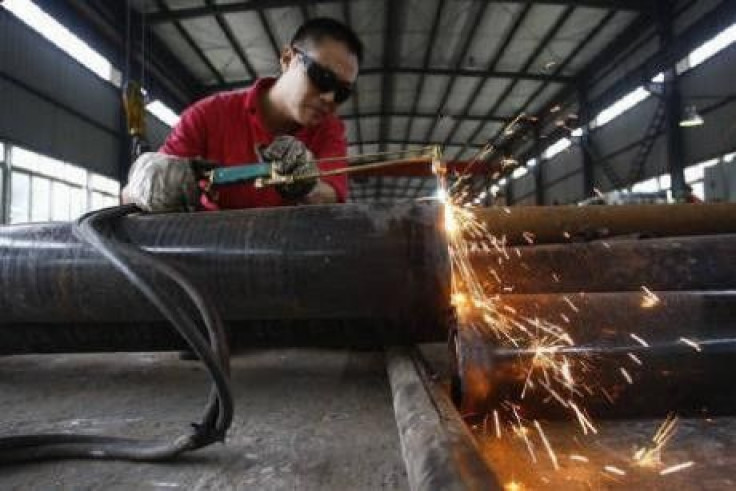 China's manufacturing sector expanded at a slower-than expected rate in September, reinforcing signs of a pick-up in economic growth in the world's second-largest economy, but albeit at a modest rate, a survey published Monday by HSBC showed.
The final reading of the HSBC Manufacturing Purchasing Managers' Index, or PMI, for September stood at 50.2, compared to last week's preliminary reading of 51.2, as domestic demand was weaker than preliminary estimates suggested. The headline figure was recorded at 50.1 in August. A reading above 50 indicates expansion while a reading below 50 shows contraction.
New orders jumped to 50.7 in September from a reading of 47.2 in August. Output across the Chinese manufacturing sector improved, purchasing activity rose for the second consecutive month, while foreign demand increased for the first time in six months, in September, showing modest growth in foreign demand.
"The September HSBC China Manufacturing PMI edged up slightly from August. New orders remained flat from the previous month, while external demand improved," Hongbin Qu, chief economist for China at HSBC, said in a statement.
The uptick in the survey, which is weighted toward small- and mid-sized companies, indicates that the recent reform measures announced by the Chinese government to prop up the slowing economy have begun to yield results.
"Growth is bottoming out on Beijing's mini-stimulus. We expect continuous policy efforts to sustain the recovery," Qu said in the statement.
The Shanghai Composite index, which was buoyant earlier in the day following the opening of the city's latest free-trade zone, lost ground following the data release to trade up 0.48 percent, while the Hang Seng index was down 1.2 percent.
© Copyright IBTimes 2023. All rights reserved.