China's Industrial Profits Extend Gains In Jan-Feb Period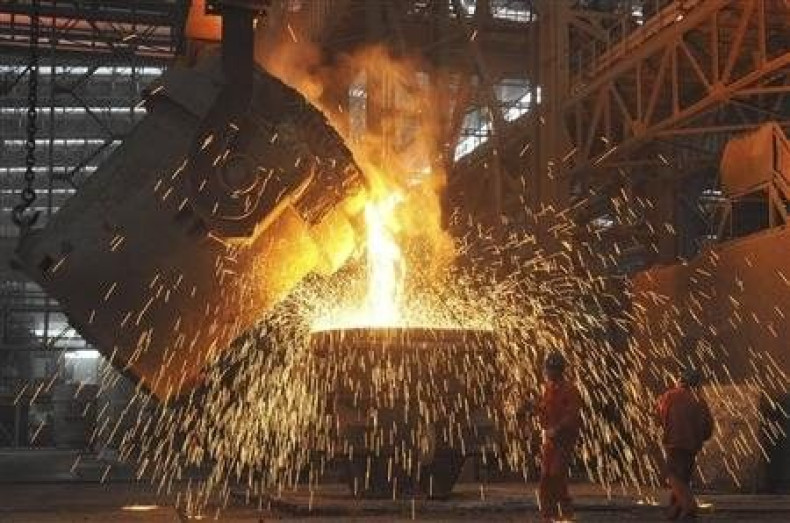 Shanghai, China -- Profits at Chinese industrial companies surged in the first two months of 2013, official data showed on Thursday, extending a four-month streak of gains amid a broader recovery in the world's second-largest economy.
Total profits earned by major Chinese industrial enterprises rose 17.2 percent from a year earlier in the January-February period, the National Bureau of Statistics said (in Chinese) on Thursday.
That marked the fifth month of double-digit profit growth after eight consecutive months of steep falls in profits, spooking investors and prompting Beijing to loosen monetary policy and step up infrastructure investment to boost growth last year.
The statistics bureau usually releases combined January to February data to eliminate distortions from the Lunar New Year, which sometimes falls in January and other times in February.
China's industrial firms made total profits of 709.2 billion yuan ($114.13 billion) for the two months ended Feb. 28.
In 2012, overall profits increased just 5.3 percent for the whole year.
The industrial profits figure only really grabbed the market's attention in 2012 owing to steep falls. The data covers companies reporting annual revenues of more than 20 million yuan. The standard was raised in 2011 from 5 million yuan.
China's economy grew 7.8 percent last year, its slowest rate in 13 years, but the last three months saw a pronounced rebound following seven consecutive quarters of slowing growth that lifted industrial profits out of negative territory.
While overall profits are recovering, some industries are still struggling.
Among the 41 sectors surveyed by the bureau, 30 reported a rise in profits in the first two months of this year. Electric equipment makers reported an 89 percent surge in profits, while auto makers saw a 19.8 percent increase and food processors' profits rose 11.5 percent.
However, earnings in the oil and natural gas exploitation industry fell 4.5 percent from a year earlier.
Profits for industrial companies owned or controlled by the state rose 18.9 percent to 212.5 billion yuan. Meanwhile, private companies' profit was 230.6 billion yuan, up 16.9 percent.
The HSBC Flash Purchasing Managers' Index, the earliest indicator of China's industrial sector, picked up in March after a holiday dip. The index revived to 51.7 in March from 50.4 in February but remained below a two-year high of 52.3 reached at the beginning of the year.