OECD Report Says China's Economy Will Overtake US Economy By 2016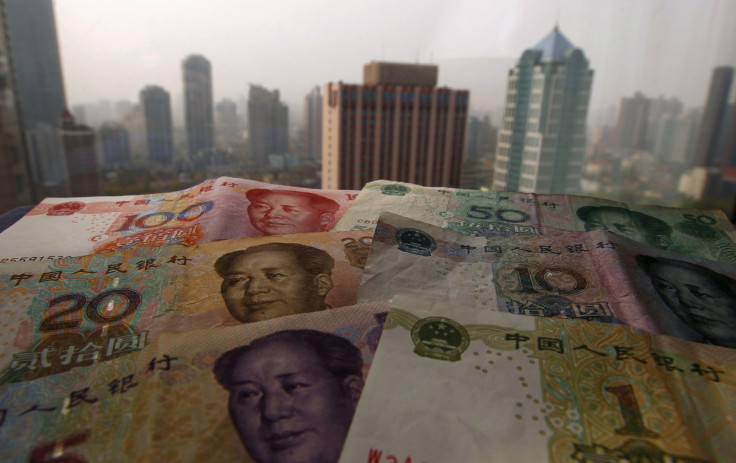 China's economy, which has experienced a declining rate of growth for three years, is accelerating and will surpass the United States as the world's largest economy by 2016, according to the Organization for Economic Cooperation and Development (OECD).
The Paris-based organization of 34 global economies said Friday that China can average 8 percent growth during the current decade, after accounting for price differences. The forecast is contingent on Beijing's ability to continue implementing certain economic, financial and regulatory reforms.
"Those forecasts definitely look bullish, even a bit higher than average market expectations," Win Thin, global head of emerging-markets strategy at Brown Brothers Harriman & Co. in New York, told Bloomberg News. "There is no major risk in the Chinese economy."
China's growth slowed to 7.8 percent in 2012, marking its lowest level in more than a decade. However, the organization predicts that China's economy will rebound to 8.5 percent growth in this year and 8.9 percent the following year. That prediction is well ahead of Beijing's more conservative target of 7 percent average growth by 2015.
"This is the one country that always lowballs their growth" the OECD's Angel Gurria told the Financial Times.
China's current GDP is officially $8.25 trillion, though it's estimated to be much greater when adjusted for purchasing parity, making $12.38 trillion more accurate, which is third in the world behind the EU ($15.70 trillion) and the U.S. ($15.66 trillion), according to the International Monetary Fund. Per capita GDP for China is $9,100, which ranks the nation at a dramatically different 118th place in the world. The U.S. is ranked 12th in the world in terms of per capita GDP at $49,800.
OECD's 2016 projection is significant because the IMF estimates that China will overtake the U.S. by 2017, when the U.S. GDP will be $19.70 trillion compared with China's $20.33 trillion.
The OECD's survey of China found that its middle class and wealthy segments are growing so fast that consumption has been a bigger driver of growth since 2011 than investment has.
However, the report also identifies major risks China faces as its economy balloons, including a weakened global economy, rising inflation, financial instability, income inequality, an aging population and restrictive policies controlling urbanization.
© Copyright IBTimes 2023. All rights reserved.