China's LTE Explosion Could Boost Some U.S. Tech Giants, But Great Firewall Still Looms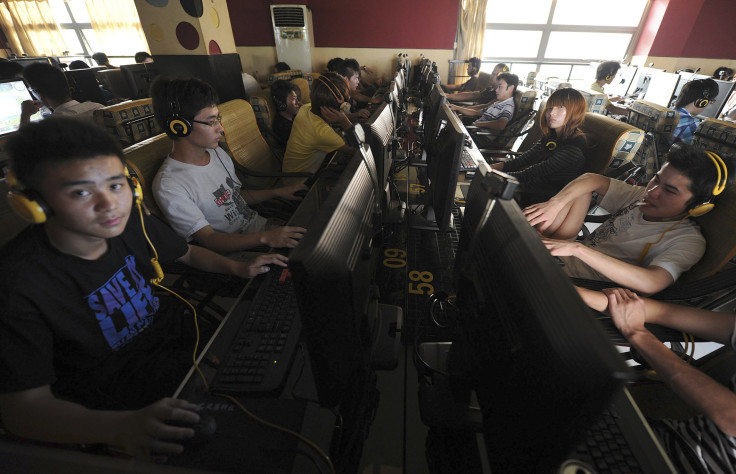 Chinese Premier Li Keqiang challenged the country's carriers last month when he said that their wireless infrastructure was "expensive and slow." It won't be for long. China's Ministry of Industry and Information technology announced a major 4G build out on Friday which will see 1.3 million new "base station" cellular towers built by the end of 2015. The announcement is one of the clearest official government confirmations of an ongoing massive LTE rollout in the world's most populous country.
The plan, combined with big price cuts on 4G data plans, could significantly boost demand for smartphones and online services in China – a development that could lift sales for U.S. tech companies that pass muster with authorities.
For residents in major cities like Beijing, the announcement promises that average broadband speeds will go up to 20 megabytes per second, over double the current average speed of 9 Mbps. Contract prices should drop as well: China Mobile, the country's largest carrier, will reduce data prices by 35 percent or more. China Unicom plans to slash its price per megabyte of data by 20 percent, and China Telecom told Reuters that its subscriber costs will fall by an average of 30 percent over the coming year.
There's certainly evidence that Chinese consumers are already embracing speedy LTE connectivity, even before the price cuts and speed increases. "China has been adding 10 to 20 million LTE subscribers per month, which is 10 times the growth you see in any other country," Joe Madden, analyst at Mobile Experts said.
China's LTE networks have been growing at astronomical rates for a while. Partly, it's due to the fact that China has an efficient regulatory climate for building out its network. "China's telecoms have an economic model different than any other carrier," Madden said. "They deploy huge capacity in advance of the demand."
In fact, the number of base stations being built -- China Mobile planned to build at least 400,000 more by the end of the year even before the announcement -- significantly exceed China's current needs. Recently constructed buildings already have fiber installed and connected, so it's easier to stick a cell tower on the top of a building than it is in the West. "The build out of capacity is way beyond what end users demand. There is more capacity than China will need for years," Madden said.
The LTE gold rush presents a huge opportunity for companies who provide the picks and shovels. After all, in the next few years, hundreds of millions of Chinese will get their first smartphone which can access speedy Internet on the go.
While some American vendors, like Qualcomm, a company that supplies many of the baseband radios that allow handsets to connect to cellular towers, are set up to be big winners, ultimately, Chinese companies will benefit the most. For instance, Qualcomm faces increased competition from Chinese chip designers like MediaTek. Many of the hundreds of thousands of base towers that go up will be provided by Chinese companies as well, like Huawei and ZTE.
Netflix To China?
Since most Chinese buy a smartphone at full price, as opposed to the carrier subsidy system in the United States, expect less expensive handset manufacturers to see the biggest jump in sales, many of which are Chinese, such as Xiaomi, Oppo, Lenovo, and Huawei. Apple's iPhone 6 is wildly popular among rich Chinese, but many of the new LTE subscribers probably won't be able to afford the 5,288 yuan ($861) price. That's not to say Apple might not get a boost as affordable 4G takes off in the People's Republic. With the carrier discounts, the total cost of owning a high-end smartphone will get a lot cheaper.
China's LTE embrace could also spur demand for streaming content, some of which could come from Western providers. The Wall Street Journal reported Friday that Netflix is in talks with Chinese broadcaster to bring its content to the country. Social media sites, however, won't be so lucky. Facebook and others remain blocked by Chinese censors' Great Firewall.
With so many new consumers getting pocket computers with Internet connections, expect Internet e-commerce giants like Alibaba and social media companies like Tencent to benefit as well.
But the biggest winners might actually be China's smaller carriers. China Mobile, the world's largest carrier by subscribers, services 90 percent of China's 100 million LTE connections, according to ABI Research. The dominance of China Mobile has long been a concern for Chinese officials, and this recent announcement promises that China's two smaller state-owned carriers, China Unicom and China Telecom, will be a major part of moving many of China's 1.3 billion mobile phone users off slower 3G or even 2G connections and onto speedier and more reliable LTE connections.
There's no evidence that this latest rollout is related to a joint venture proposed last year between the three state-owned Chinese carriers to share towers. That's still likely in the works, but with all three carriers adding so much capacity, it might be unnecessary.
© Copyright IBTimes 2023. All rights reserved.