China's March Exports Slump Fuels Fears Of Lowest Q1 Growth In 6 Years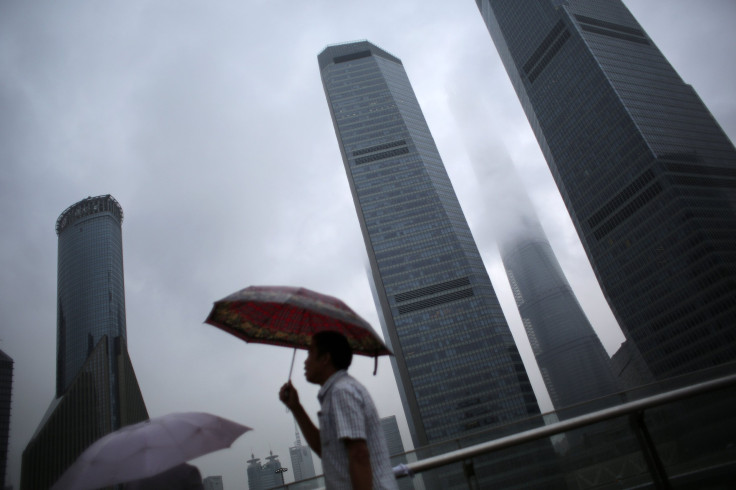 SHANGHAI -- China's exports fell by 14.6 percent in March, dashing predictions of a continuing rebound in the world's second-largest economy.
Figures announced by the General Administration of Customs (GAC) showed an unexpected year-on-year fall, which followed a rise of almost 49 percent in February. China's overall foreign trade volume in the first three months of this year also dropped by 13.5 percent, according to the GAC. Imports fell too, by 12.3 percent in March, affected partly by falling commodity prices. The value of coal imports in particular dropped 42 percent in the first quarter. China's trade surplus also fell significantly, to $3.1 billion in March, a two-year low.
GAC spokesman Huang Songping said that seasonal factors should be taken into account, particularly the timing of Chinese New Year, which was unusually late this year, meaning that many businesses did not get back to work until early March. Once this was factored in, Huang said, exports in March were only down 4.4 percent year-on-year, while overall exports for the first quarter actually rose by 4.9 percent.
Nevertheless, Huang acknowledged that "downward pressures on the domestic economy have intensified," and said the world economy is still in the midst of "deep corrections" following the global financial crisis, and there was unlikely to be a "marked improvement" soon. The official Xinhua news agency added that the external environment was "still grim." Unadjusted figures showed that trade with the European Union fell 2.1 percent in the first quarter, though trade with the United States grew by 3.2 percent.
Li-Gang Liu, chief economist for Greater China at ANZ Bank, said the weak import data was a sign that domestic demand had continued to slow, despite government attempts to stimulate spending. In a research note, he said this suggested that China's overall GDP growth for the first quarter of 2015 could have dropped below the psychologically important 7 percent mark, possibly to 6.9 percent, which would be the lowest figure since the early months of the global financial crisis six years ago.
Official GDP figures for the first quarter will be announced on Wednesday. China's GDP grew by 7.4 percent in 2014, but the country's leaders have predicted that it will grow by about 7 percent this year. The government has taken measures to encourage spending on real estate, and has cut bank reserve rates. But ANZ's Liu warned that, with China's long-term trade surplus keeping the Chinese currency relatively strong, there is a greater "risk of imported deflation."
Liu and other analysts predict that the government will take further stimulus measures, including another cut in reserve rates, and possibly new tax rebates to support trade growth. However, China's entrepreneurs continue to complain about the high cost of borrowing. Last week, one Bloomberg analyst warned of a "gloomy outlook," with serious stagnation in China's real estate market, which he predicted could have a further impact on commodity imports.
Meanwhile, economist Andy Xie wrote recently that monetary easing will not solve China's fundamental problem: to stimulate domestic demand, he said, the country needed to wean itself off fixed asset investments, and reduce income tax, VAT and employee welfare contributions, to increase household disposable income and encourage spending.
© Copyright IBTimes 2023. All rights reserved.