Chinese Movie Studios Are Hiring Hollywood Talent In Hopes Of Creating Crossover Blockbusters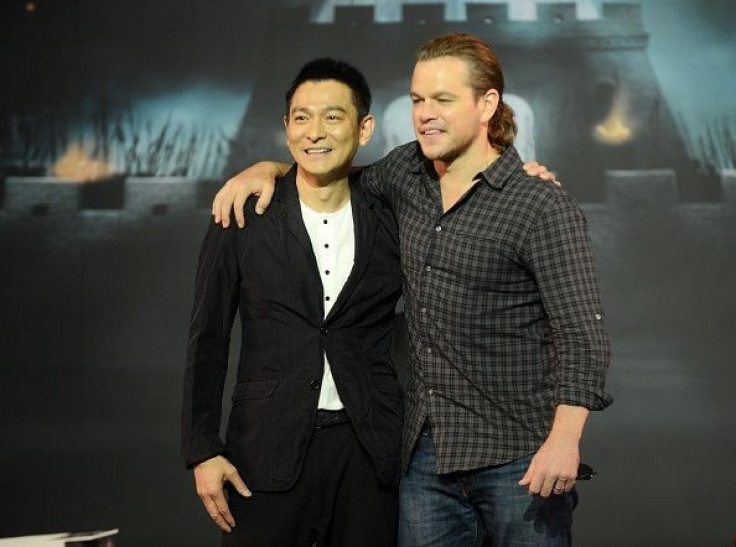 LOS ANGELES — Republican presidential front-runner Donald Trump is only the most recent politician to blame the Chinese for taking American jobs, but in Southern California, the opposite could be coming true: Hollywood insiders expect to see China's film industry making more attempts to lure American writers and directors in the coming years.
"The holy grail is going to be large-budget, English-language co-productions that play and expound Chinese culture worldwide," said Sky Moore, a partner at the law firm Stroock & Stroock & Lavan and the lead attorney on a co-production deal between Lions Gate Entertainment Corp. and China's Hunan TV. "You're going to see endless attempts at doing that."
With China set to become the world's biggest box office as soon as next year, its studio heads understandably want to develop ambitious films that appeal to worldwide audiences — and contain a distinctly Chinese message. But most people in those international markets don't speak Mandarin, and they certainly don't want subtitles. The answer could lie in another American tradition: outsourcing.
Over the last year, China's film industry has become increasingly intertwined with Tinseltown. The Lions Gate-Hunan deal opened the floodgates, as several more co-production deals followed, and Chinese conglomerate Wanda Group — owned by the country's richest man, Wang Jianlin — bought a majority stake in Legendary Entertainment for a reported $3.5 billion last month.
Moore said that's all leading to China producing truly global movies, and that requires the type of behind-the-camera professionals that are a lot more prevalent at juice bars than hot pots. "I think there's going to be maybe even a shift of creative talent to China to the extent that they can entice people to move there," he said.
While that talk might be premature — nobody ever really leaves Los Angeles — film industry insiders tell International Business Times that Chinese film executives are in Los Angeles frequently looking to bring on seasoned American movie pros. And unlike back home, they're willing to pay for it.
But that's not necessarily a certain path to success, said Bennett Pozil, an executive vice president at East West Bank who's worked on several Chinese studio deals, including the Hunan and Lions Gate arrangement.
"I've seen that to be a commonality with Chinese companies — looking to the West," Pozil told IBT. "Hollywood guys are supposed to be the best. But that's not the only way."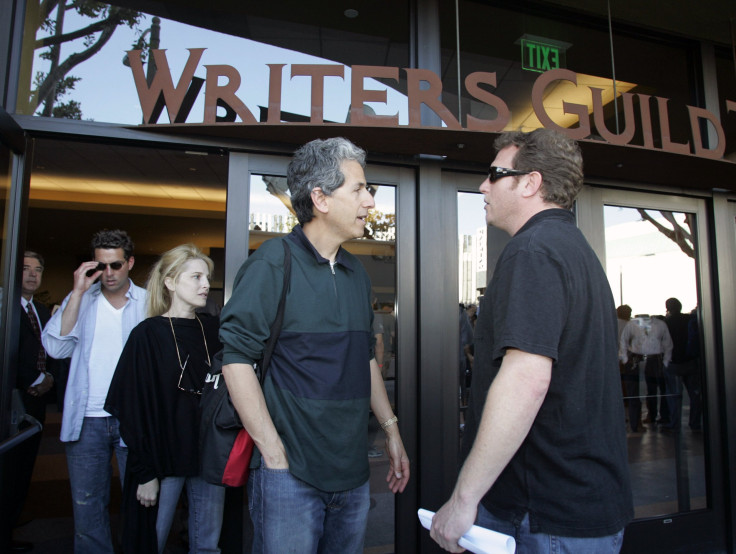 New World
The Chinese box office does massive business on domestic films — last year's "Monster Hunt" made $381 million in China and about $33,000 in the U.S. — but its studio execs have spoken consistently about the importance of English-language, Chinese-culture movies that count as domestic films under the Chinese quota system and appeal to a global audience.
This year's adventure epic "The Great Wall," starring Matt Damon and Hong Kong singer and actor Andy Lau, which comes out in November in the United States and December in China, is the first real test case. It has a Chinese director overseeing his first English-language film, and with an estimated budget of $135 million, it's being funded like a movie expected to travel. Pozil did not want to speculate on that movie's box office performance, but he said trying to thread that needle and make a film that appeals to mainstream audiences in China and the U.S. is a formidable challenge.
"I think it's hard [enough] just to make a movie that works for China alone," Pozil said. "Making a movie for both, it's a higher degree of difficulty."
And, he added, dialogue-driven movies, especially comedies, can get lost in translation.
"Humor doesn't really travel well anywhere," Pozil said.
But the potential reward appears to be worth the risk, as Chinese film companies continue to forge business relationships with Hollywood, and Moore said the flow of money is only increasing, despite what's going on in the rest of China's economy.
"It's a tidal wave of financing that's coming," Moore said.
That wave hasn't trickled down to China's screenwriters, who receive relatively low wages and occupy a lower place in the social hierarchy compared to their U.S. counterparts. Despite the nine-figure box-office take of many of the country's homegrown films, China's top earning screenwriter earned only about $1.5 million last year. Joe Eszterhas got twice as much for "Basic Instinct" in 1992.
China Film Insider covered a December event where an Alibaba Pictures executive suggested crowdsourcing movie scripts online, causing many screenwriters to voice strong objections on social media.
And while China's screenwriters aren't organized in any way, the Writers Guild of America ensures minimum wages for their American counterparts. That gives American screenwriters better working conditions, but would seem to make them more vulnerable to global market forces. Yet it's Chinese screenwriting that is effectively being offshored, even if some of the Chinese firms balk at Hollywood's pay scale.
"When they hire American talent, they're going to have to pay for it," Moore said. "But there's a little bit of sticker shock."
That didn't stop Alibaba Pictures, the moviemaking appendage of Jack Ma's e-commerce and media empire, from signing a 10-year lease for 22,000 square feet in a brand new art deco building in the suburban L.A. city of Pasadena — the kind of office space designed to appeal to veteran writers and producers. The company has added staff and is advertising open creative positions on LinkedIn.
Yu Dong, the CEO of Bona Film Group, told China Daily in December that Hollywood pros "know better how to make it in the business," and he plans to travel to L.A. often in 2016. And IBT has learned that Le Vision Pictures — one of the Chinese co-producers on "Great Wall" — is likely to make a significant L.A.-based hire soon, although that could not be confirmed.
Chinese cash has certainly been a stimulus for L.A. luxury real estate — and production companies — and the country's cinematic ambition could mean a prosperous year of the monkey for Hollywood screenwriters.
"For them, it's ni hao," Moore said, using the Mandarin word for hello.
© Copyright IBTimes 2023. All rights reserved.