Chinese Government Adviser Says 'Very Difficult' For China To Achieve 6.5% Growth Target, As Markets Fall Again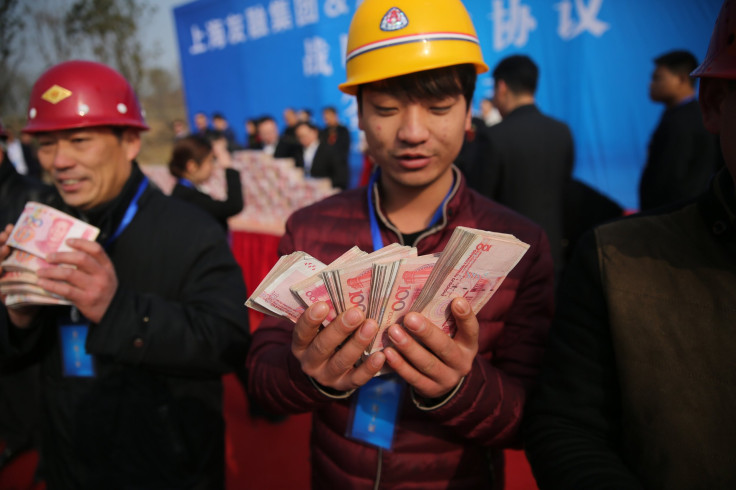 SHANGHAI — A senior adviser to China's government has said the country will find it "very difficult" to achieve the 6.5 percent growth that the government has set as its effective target for the next five years. The remarks by Li Wei, head of the Development Research Center of the State Council [China's cabinet], are an indicator of the growing challenges facing the world's second largest economy, amid falling exports, signs of a slowdown in domestic demand, and a recent drop in the value of the Chinese yuan.
Such concerns again hit China's stock markets Monday, with the CSI 300 Index of major stocks falling by just over 5 percent, and the main Shanghai Composite down some 5.3 percent after losing 10 percent of its value last week. And amid concerns about capital outflows, following a fall of more than $100 billion in China's foreign exchange reserves last month, the official Xinhua News Agency published an article Monday urging ordinary citizens not to put their money into US dollars.
China's growth slowed from 7.3 percent in 2014 to 6.9 percent in the third quarter of last year, its slowest rate since 2009. And officials have previously acknowledged that the economy faces tough challenges this year. But President Xi Jinping has publicly set an annual growth rate of 6.5 percent as the nation's target over the course of the next five years — so Li's statement is an acknowledgment of the severity of the growing challenges China faces.
The China Securities Journal quoted Li as saying the target would be hard to meet for several reasons. As well as a slowdown in global economic growth, he said that rising labor costs in China, the result of demographic factors which meant fewer young people entering the job market, were "reducing China's global labor competitiveness." And he said the "burden on China's environment was close to or had already reached its limit," further hampering growth.
Li's comments followed last week's release of poorer than expected data for manufacturing activity for December, while there are also signs of a slowdown in growth in China's service sector, which has been one of the economy's few bright spots over the past year. And data over the weekend showing that China's Consumer Price Index rose just 1.6 percent year-on-year in December has also led to warnings that the economy faces other risks.
Frederic Neumann, HSBC's co-head of Asian economic research, said in a research note Monday that "falling price pressures, bordering on deflation" risked undermining wage growth [which has been another constant of China's boom over the past decade] and would also "pose a growing burden for borrowers who have splurged in recent years."
Neumann called for cuts in bank lending rates and reserve requirements to stimulate the economy, though he warned "these may not do much to lift growth," and said greater public spending and further economic deregulation would be necessary.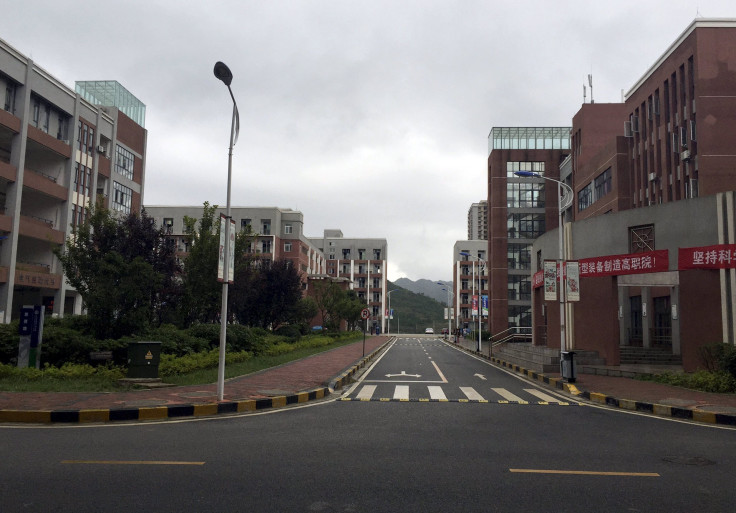 The falls in the value of China's currency have also added to worries, with the yuan last week falling to its lowest level against the dollar in some five years -- though China's central bank on Monday set its value slightly higher. While a lower yuan could help exports, analysts said the lack of a clear policy statement from the government on its plans for the currency was spooking investors: for months the government has said there is no need for the currency to fall further, yet last week it allowed its official valuation to fall some 1.5 percent, while on international markets, where the Chinese government cannot set the yuan's value, it fell 1.75 percent last week.
Some analysts have said the authorities should respond to the pressure on the yuan — caused in part by a sharp rise in the value of the dollar, to which it has been pegged — by allowing a one-off devaluation to prevent speculation about further falls. Anonymous government advisers quoted by Reuters have said it should be allowed to fall by 10 percent to 15 percent, while Professor Gary Liu, executive deputy director of the Lujiazui Institute of International Finance at Shanghai's China Europe International Business School, told International Business Times last week that there should be a one-off devaluation of as much as 20 percent, with a clear statement that this was the final level.
Last month's rise in U.S. interest rates has added to pressure on the yuan, with reports of citizens taking money out of Chinese stocks to invest in dollars. On Friday it was reported that some Chinese banks' online systems had crashed as citizens sought to change yuan into foreign currencies.
China still limits individual citizens to buying $50,000 worth of foreign currencies a year. However, the outflow has grown, with individual purchases of foreign exchange, and government moves to buy yuan to prop up its value, leading to a fall in the value of China's foreign exchange reserves by almost $108 billion in December.
A commentary by the official Xinhua news agency, widely published in Chinese media Monday, argued that "the majority of families do not need to hold dollars." It said that unless families had several hundreds of thousands of dollars worth of liquid assets, and were planning to travel abroad or send their children to study overseas, there was "no need [for them] to have foreign currency assets."
Observers said, however, that such an article was unlikely to stem the outflow. Indeed one social media user criticized Xinhua for publishing the article, saying "as soon as you say something, lots of families will think they need to change their money into dollars."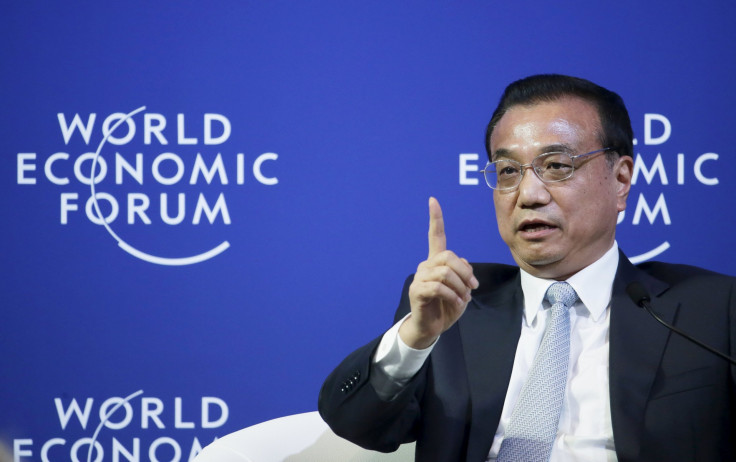 And even the official media seemed to be conflicted: the China Daily also reported calls from investment advisers for investors to diversify their assets, and take money out of "risky assets such as equity markets" and invest more overseas.
And Li Daokui, a professor at Beijing's Tsinghua University and a former central bank adviser, also said in a conference at the weekend that it might be hard to maintain foreign exchange reserves at the "psychologically significant level" of $3 trillion, according to the Global Times. He said if reserves fell below this mark it would intensify pressure on the yuan to depreciate further.
China's foreign exchange reserves stood at $3.33 trillion at the end of 2015, down from almost $4 trillion in mid-2014. However the Global Times also noted in a commentary that China's reserves were equivalent to 34 percent of GDP, more than double the average for emerging economies, and "still sufficient to maintain the stability of the yuan exchange rate."
Some international economists agree that China does not need to retain as much as $3 trillion in reserves, particularly as its economy becomes more internationalized. However, the Global Times acknowledged that there was a need "to increase policy transparency" related to the yuan's exchange rate. And analysts say concerns about political management of the economy have been a key factor in undermining international confidence in China's currency and markets in recent months.
© Copyright IBTimes 2023. All rights reserved.