Chinese Manufacturing Declined In April For Fourth Straight Month, New Export Orders Also Fell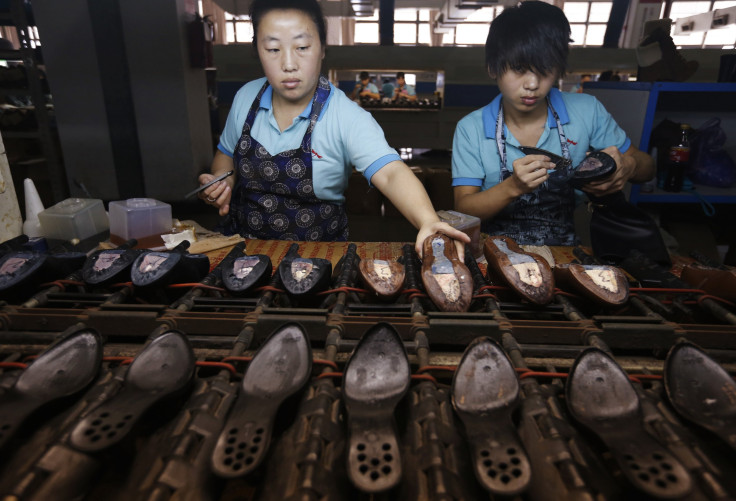 (Reuters) - Activity in China's manufacturing sector contracted for a fourth consecutive month in April, a private survey showed on Monday, adding to questions about whether the world's second-largest economy is still losing momentum.
The final reading of the HSBC/Markit purchasing managers' index (PMI) for April came in at 48.1, lower than a preliminary reading of 48.3 but up slightly from an eight-month low of 48.0 in March.
The HSBC/Markit PMI has been below the 50 level that separates growth from contraction since the start of 2014. Output and new orders contracted in April, and new export orders slipped back into contraction after a recovery the previous month, the survey, which was released Monday, found.
"The latest data implied that domestic demand contracted at a slower pace, but remained sluggish. Meanwhile, both the new export orders and employment sub-indices contracted, and were revised down from the earlier flash readings," Qu Hongbin, chief economist for China at HSBC, said.
"These indicate that the manufacturing sector, and the broader economy as a whole, continues to lose momentum," he added, saying the government needed to take bold action to make sure the economy regains its momentum.
Last week, China's official PMI rose to 50.4 from March's 50.3, indicating a slight expansion. The official PMI is weighted more toward bigger and state-owned enterprises and tends to paint a rosier picture than the HSBC/Markit survey, which focuses more on smaller private firms.
© Copyright IBTimes 2023. All rights reserved.