Chinese Mistress Culture 101: The Difference Between An Ernai And A Xiaosan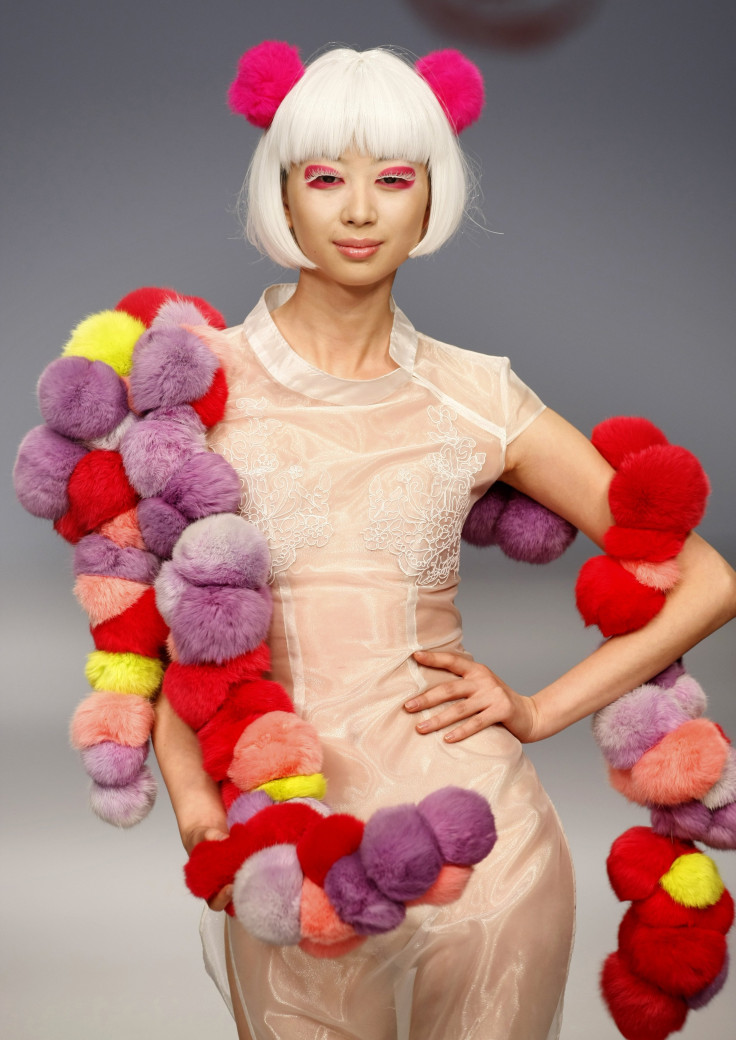 Among Chinese men with mistresses, sometimes a little on the side is not so little. It has become so common for married men in China to have mistresses that there are now different types of kept women, and one costs a lot more than the other -- in many ways.
Keeping a woman on the side has become the norm for powerful men in China. A study published in January 2013 by the Crisis Management Center at Renmin University in Beijing showed that 95 percent of corrupt officials had illicit affairs, and 60 percent of them kept a mistress. But there is a distinction between girlfriends. There is "xiaosan," meaning a "third party" and closer to what is traditionally considered a mistress; and there's the "ernai," meaning a second woman.
"If you're an official, you have to have a mistress, or at least a girlfriend," Xiaoxue, a businessman's mistress in Beijing, told the Aeon Magazine, a London-based publication. "Otherwise you're not a real man." She added that she knew an official who is gay and has a boyfriend, but keeps a fake girlfriend to take with him to events.
The ernai are usually rural women who start out in massage parlors and other sex trades where they meet their eventual keeper. These pragmatic women approach affairs with powerful men with a businesslike, almost professional mindset, and there is an art to being a successful ernai.
"You have to be the girlfriend he wanted when he was 20," Xiaoxue said, adding that acting jealous helps maintain the illusion of a real, emotional relationship. "If you're too nice to him all the time, he'll know it isn't true."
Ernais are usually set up with apartments and living allowances, which are around 20,000 yuan ($3,260) a month in Beijing, while in smaller cities, 10,000 yuan or 5,000 yuan are the going rates. Sometimes the man will also buy houses for their mistress' family in the rural parts of China. With such generous setups, a crafty ernai can soon have enough money to invest in her own business and put away a sizeable nest egg under her own name.
Meeting the demand of this particular sector, real estate agents target officials and businessmen looking to put their money into Beijing's property bubble – into apartments they then turn over to their kept women.
An ernai is generally aware of where she stands and does not try to get her man to divorce his wife. Xiaosan, on the other hand, might try to insinuate herself between her lover and his wife, according to Aeon, with the aim of forcing his divorce and remarriage. The main distinction is that
"Most xiaosan have a steady job and a higher educational background than an ernai. Xiaosan expect to marry the man because they've invested so much, their youth and their love," explains Shanshan, a mistress and the founder of a website for xiaosan who's quoted in Richard Burger's book entitled "Behind the Red Door: Sex in China."
Affairs with xiaosans usually start emotionally and the mistress does not expect monetary compensation.
"I have money," one woman, Yu, said, according to Aeon. "My family is rich enough. I just wanted to be his mistress so that he wouldn't have other girlfriends, apart from his wife."
FOLLOW MORE IBT NEWS ON THE BELOW CHANNELS