Chinese Regulators, Internet Giant Baidu (BIDU) Fast-Track Self-Driving-Car Development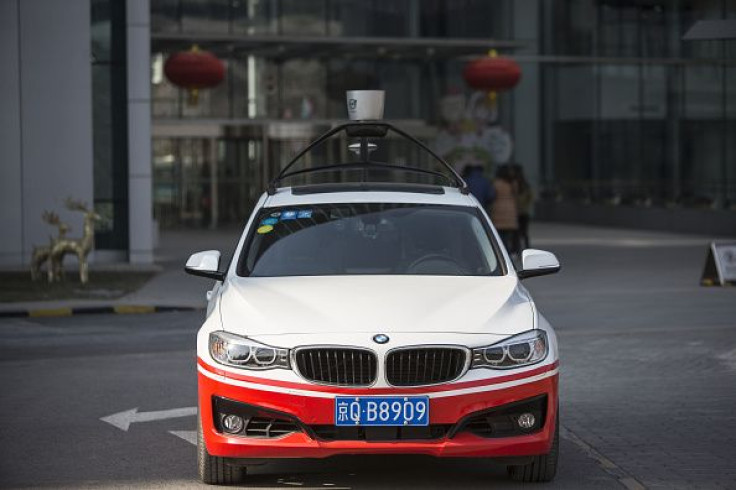 China's Nasdaq-listed internet search engine giant Baidu Inc. said Friday it has formed a team in Silicon Valley dedicated to its self-driving car efforts. The announcement comes as Chinese officials rush to set up a road map for incorporating highway-ready, self-driving cars within three to five years.
Baidu's Silicon Valley team will grow to more than 100 researchers and engineers, focused on research, development and testing, by the end of 2016, the company said in a statement Friday. The Beijing-headquartered firm is looking to work on areas "integral to self-driving car development, including planning, perception, control and systems."
The team in Silicon Valley will be part of the company's newly created Autonomous Driving Unit.
"Baidu is fully committed to making self-driving cars a reality," Jing Wang, senior vice president of Baidu and general manager of Autonomous Driving Unit, said in the statement. "Autonomous vehicles will save lives and make transportation more efficient. Baidu's Silicon Valley car team will play a significant role in building the car of the future."
Baidu is already working with German carmaker BMW in a joint project to make self-driving cars for the Chinese market. In December 2015, Baidu and BMW announced they had completed the first successful tests for a driverless car through the streets of Beijing.
Meanwhile, the Chinese government has begun to push forward with a regulatory mechanism for self-driving cars that could perhaps see it overtake the U.S. and Europe.
Li Keqiang, an automotive engineering professor at Tsinghua University, who chairs a government-backed committee drafting the plan, told Reuters that draft guidelines to such effect, which would include a road map for autonomous vehicles by 2025, could be unveiled as early as this year. The panel's efforts are backed by the country's powerful Ministry of Industry and Information Technology.
© Copyright IBTimes 2023. All rights reserved.