Chinese Rocket Debris Crashes Back To Earth After Launch
KEY POINTS
China launched the Long March 3B rocket this month
A booster from the rocket fell back to Earth
Booster debris that fell last year damaged several houses
Photos posted and videos on Twitter show a huge booster from a rocket launched by China sticking out from the ground. The debris came from a rocket recently launched by China's space agency to deploy a satellite into space.
On March 9, NASA successfully launched its Long March 3B rocket from its Xichang Satellite Launch Center in southwest China. The launch was for the deployment of the Beidou Navigation Satellite System around Earth.
Days after the successful launch, photos and videos of fallen debris from the rocket surfaced on Twitter. One of the videos shows a massive booster from the rocket sticking out from the ground.
Although the exact location of the fallen booster was not revealed in the video, viewers commented that the people in the footage have accents similar to those in the Guizhou province.
This region was included in the areas closed by the Chinese space agency for the launch of the Long March 3B rocket. Those residing in these areas were asked to temporarily evacuate due to the launch. Residents were also asked not to approach debris from the rocket as they might contain toxic propellants.
Fortunately, no one was reported hurt when the booster of the rocket crashed. Also, as seen in the video, the massive debris did not cause additional destruction by falling on private property, which is exactly what happened in November last year.
The unfortunate incident was reported by space journalist Andrew Jones, who focuses on China's space program. In a series of Twitter posts, Jones noted that China launched its Long March 3B rocket from its launch facility in Xichang on Nov. 22, 2019. Its mission was to deploy satellites into low-Earth orbit.
However, after the launch, boosters from the rocket fell on a settlement near the launch facility, destroying several houses and buildings in the area. The toxic fuel from the boosters also caused fires in the affected region.
"This is the aftermath downrange following a Chinese Long March 3B launch from Xichang early Saturday," Jones stated on Twitter. "And that yellow smoke is very toxic hypergolic propellant."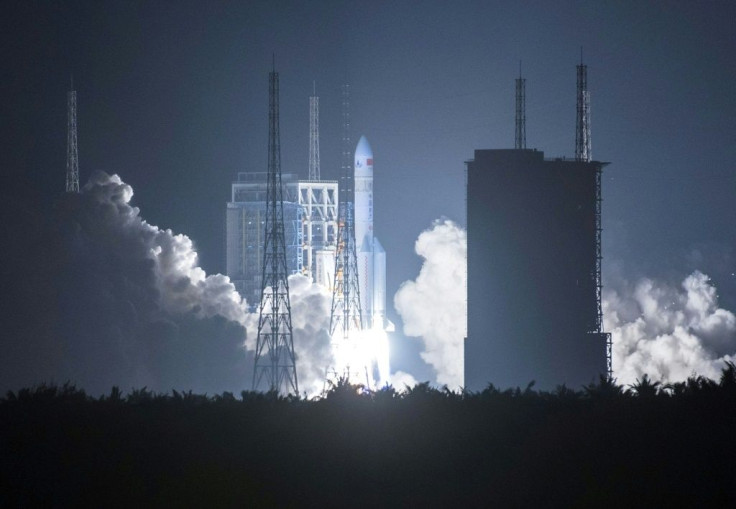 © Copyright IBTimes 2023. All rights reserved.