Chinese Stock Markets Rally On Government Intervention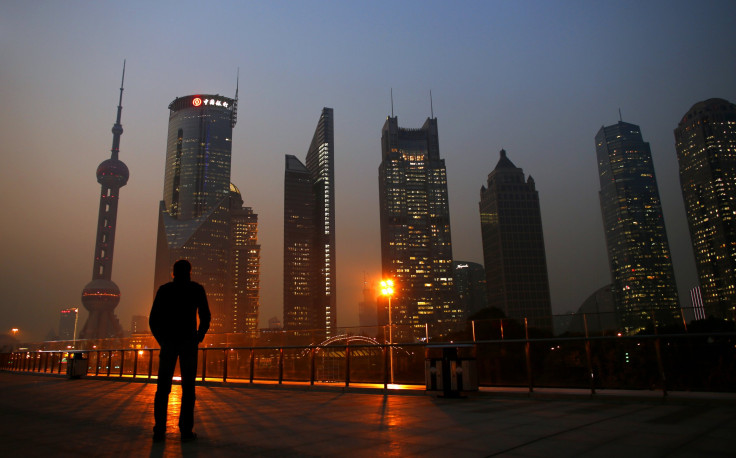 Chinese stock markets rallied Wednesday after a major government intervention, bouncing back to end the day more than 3 percent in positive territory, after sustained losses that raised worries of further panic.
After a severe fall of over 8 percent on Monday in the Shanghai Composite index, which wiped off over $600 billion in market value, the country's securities regulator announced that it would probe malicious share "dumping" and promised to buy more stocks in order to calm the market. It also made major Chinese brokers promise to purchase stocks and hold on to them until China's troubled markets showed signs of health. On Tuesday, the government announced it would buy more shares to support flailing stock values.
On Wednesday, the country's main Shanghai Composite index ended a three-day slide by closing up 3.5 percent at 3,789 while the Shenzhen Component index closed up 4.1 percent at 2,199. The fall, which started Monday, broke a three-week rally led by major intervention from China's government and its central bank, the People's Bank of China.
The latest move comes after weeks of volatility in which the country's indexes fell precipitously, causing the financial regulator and central bank to take extraordinary measures that saw half of the country's listed companies suspend trading at one point. The government ordered brokerages to buy local stock worth about $20 billion, and extracted a promise that they would not be sold until the Shanghai Composite hit 4,500.
Reuters also reported, citing three people familiar with the country's banking industry, that the central bank had returned some funds it had borrowed from commercial banks ahead of schedule in order to inject liquidity into the market.
Beijing has also promised to deal harshly with those found to be short-selling stock. Authorities previously said they found preliminary evidence of market manipulation.
The fresh round of volatility spooked the country's 90 million individual investors as well as foreign traders, who question the market's reliance on heavy-handed state intervention and the effectiveness of these measures.
"Some of the things they've done have been, to a degree, irrational," Sat Duhra, fund manager at Henderson Global Investors, told Reuters. "It's very important that if China does want to be seen as a credible destination for foreign capital, then some of these things have to be more measured and thought out."
The ruling Communist Party has also grown worried over China's flagging economic performance. China clocked a growth rate of just 7 percent in the first quarter of 2015 -- its lowest in six years -- that prompted a round of action that includes shaming the country's bureaucracy into action. Despite poor economic indicators, the country's main stock indexes had more than doubled over the year leading up to mid-June, before the sudden jolt that caused them to lose over 30 percent of their value in a few weeks between June and July.
© Copyright IBTimes 2023. All rights reserved.