Chip in New BlackBerrys Opens Door to Use as ID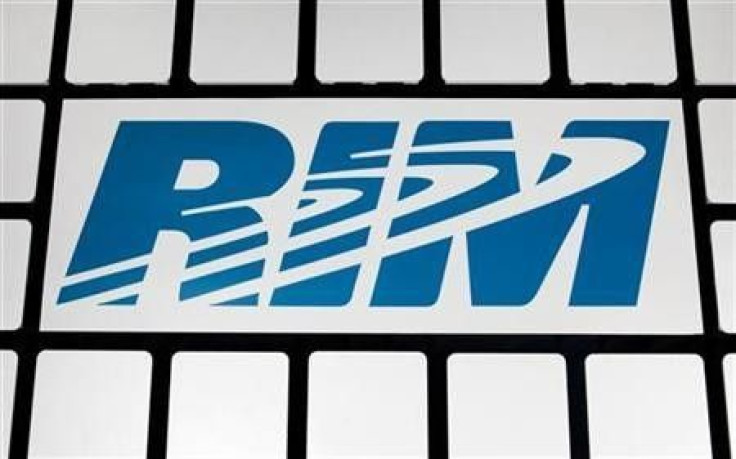 BlackBerry maker Research In Motion plans to open doors for its key corporate customers using a decade-old technology most in the smartphone industry eye as a way to turn phones into wallets.
Everyone from Nokia to Android developer Google plans to include near-field communications (NFC) technology in future devices as they seek to replace cash and cards for everything from coffee to concert and transport ticket purchases.
NFC enables data to be exchanged wirelessly over distances of a few centimeters, meaning mobile phones can be used to pay for goods, store electronic tickets, download music and swap photos and business cards.
But implementation of NFC for purchases has been stymied by the competing interests of banks, merchants, device makers and even wireless carriers all eager to get a cut.
It is a very dynamic ecosystem, there are a lot of people involved, a lot of things that need to happen before a critical mass can be achieved, RIM's vice president for handheld software products, Andrew Bocking, said in an interview.
In the meantime, RIM will be leveraging its established role as smartphone of choice in offices and government buildings to gain physical access to those properties.
Office workers often swipe a plastic card at a reader to gain access to their building or activate the lift. There's a decent chance that card and the associated reader is made by HID Global, a part of Assa Abloy.
RIM and HID Global on Thursday said they had teamed up to enable users of new versions of RIM's Bold and Curve smartphones to tap them against a reader to gain access to their workplace or other controlled area.
This is an industry first and quite a milestone for us because it enables the capability of a mobile device to now have an identity stored in it for use in logical and physical access, said HID Global Chief Executive Denis Hebert.
While HID is testing its product for smartphones on other operating systems, Hebert said RIM was an ideal partner.
RIM has a tremendous presence in the enterprise space. That is an attractive target for them, but also for us because many of them are users of our cards today, he said.
Hebert said the cooperation could make use of RIM's enterprise servers -- which allow employees to receive corporate email and other data while away from their desks -- to quickly add, alter or remove access for an individual or group of workers.
RIM's Bocking said visitors to the Museum of London can already use NFC-enabled phones to get additional information by tapping at tags near specific exhibits.
HID's Hebert said the company completed a trial at Arizona State University which proved popular with students who otherwise use a card to buy cafeteria food or get into their dormitory.
Many of the students said 'hey look I'll often leave my key in my room, leave my card in my dorm, but I never, ever leave my phone. I've always got my phone,' he said.
Google is including the ability to make mobile payments in its Android operating system, the world's most popular smartphone software, while Nokia has said all of its phones will be NFC-enabled by the end of 2011.
Hebert said NFC operates on a similar frequency to HID's contactless smart cards, meaning the company did not have to change its existing systems to migrate them onto smartphones carrying the chip.
You're going to see that become more pervasive throughout our product roadmap ... it'll be in a significant percentage of our new device launches, RIM's Bocking said.
© Copyright Thomson Reuters 2023. All rights reserved.