Chipmakers' Forecasts Prompt Fears of Nokia Slump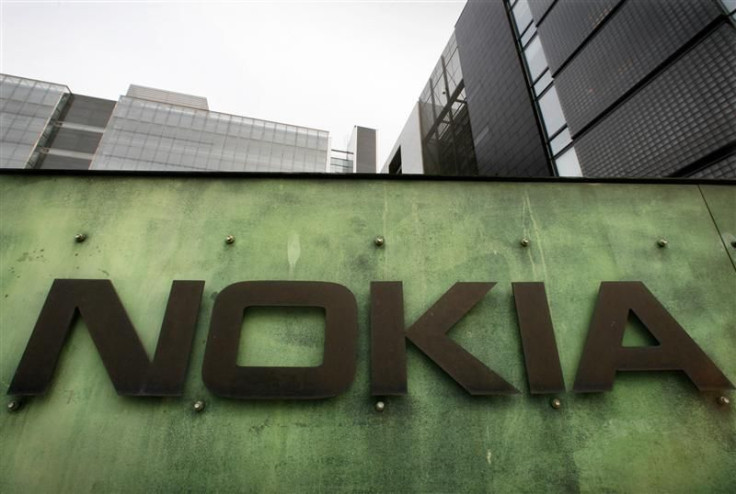 (Reuters) - Weak quarterly reports from Nokia's chipset suppliers prompted fears of a sales slump in the Finnish company's older smartphones, sending its shares 8 percent lower on Tuesday.
While Nokia dumped its old Symbian smartphone platform in February 2011 in favor of Microsoft's Windows Phone, Symbian was expected to account for a vast majority of its smartphone sales for a while longer.
Overnight, Nokia suppliers Texas Instruments, ST-Micro and ST-Ericsson forecast weakness in their wireless business for the current quarter.
All three have been key suppliers for legacy Nokia phones and none of them had anything good to say. Especially Texas Instruments' guidance for its Q1 baseband business was alarming, said Nordea analyst Sami Sarkamies.
Texas Instruments forecast revenue from its baseband telecommunications business, whose main customer is Nokia, would fall to about $75 million this quarter from $279 million in the fourth quarter.
ST-Ericsson, a key Symbian supplier, posted a deeper fourth-quarter net loss and predicted a significant slowdown in sales during early 2012.
Danske downgraded its recommendation for Nokia shares on Tuesday to sell, citing expectations of a sales decline in legacy phones.
We believe a sudden decline in Symbian sales, which started in Q4, will result in a significant fall in unit shipments and operating losses in Q4 2011 and 2012, Danske analysts said in a note.
On average, analysts expect Nokia to report on Jan 26 fourth-quarter earnings per share of 0.04 euros, an 82 percent fall from a year ago, according to a Reuters poll.
Analysts expect Nokia to predict a slowdown in the overall cellphone market as a weaker global economy discourages consumers from replacing older handsets.
We also expect Nokia to show a soft performance in a lackluster global low end market. We do not expect Nokia's handset business to recover from these issues until 2013, Danske said.
© Copyright Thomson Reuters 2023. All rights reserved.