Chris Brown-Nia Guzman Feud Update: 'Loyal' Singer Cries To Sleep As Royalty's Mother Refuses FaceTime With Daughter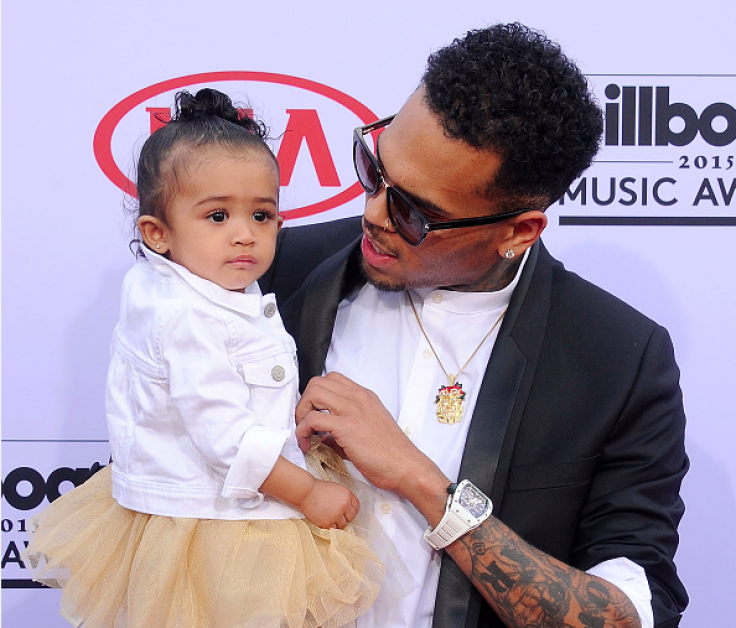 Chris Brown cries himself to sleep thinking about his daughter, Royalty, as he has not seen her for weeks, according to reports on Thursday. Royalty's mother Nia Guzman is reportedly making excuses to keep the 1-year-old away from the "Loyal" singer.
Brown, who is away on a tour, is reportedly missing his daughter and has been trying to see her through FaceTime. Some of his close friends have revealed that the 26-year-old breaks down when he is unable to see his daughter.
"He just sits there sad and starts to cry," a source close to Brown told Hollywood Life. "You've never seen a grown man cry until you see him being deprived of being a father to his child. That's where Chris is at.
"He goes to bed every night crying, thinking about his daughter and when he awakes, she's the first thing on his mind," the source added.
Brown and Guzman have been feuding since the former filed a paternity suit for Royalty's custody. Guzman was also the reason behind Brown's split with Karrueche Tran, who broke up with him after she discovered that the singer has a child.
According to another report, Brown is blaming Guzman for keeping Royalty away from him. "The last four times he's tried to FaceTime Royalty, Nia had excuses," another source told Hollywood Life. "The first time she said Royalty was sleep. Chris was like, 'Okay cool, I'll call back in a couple of hours.' When he did that, Nia said she left and Royalty was with the nanny."
Guzman had expressed concern over Royalty's security after Brown's Los Angeles home was raided and ransacked by three masked men this month, the second home intrusion for the singer in just over two months.
© Copyright IBTimes 2023. All rights reserved.