Chris Brown Wants Karrueche Tran Back; Singer Posts Comment On Model's Sexy Instagram Photo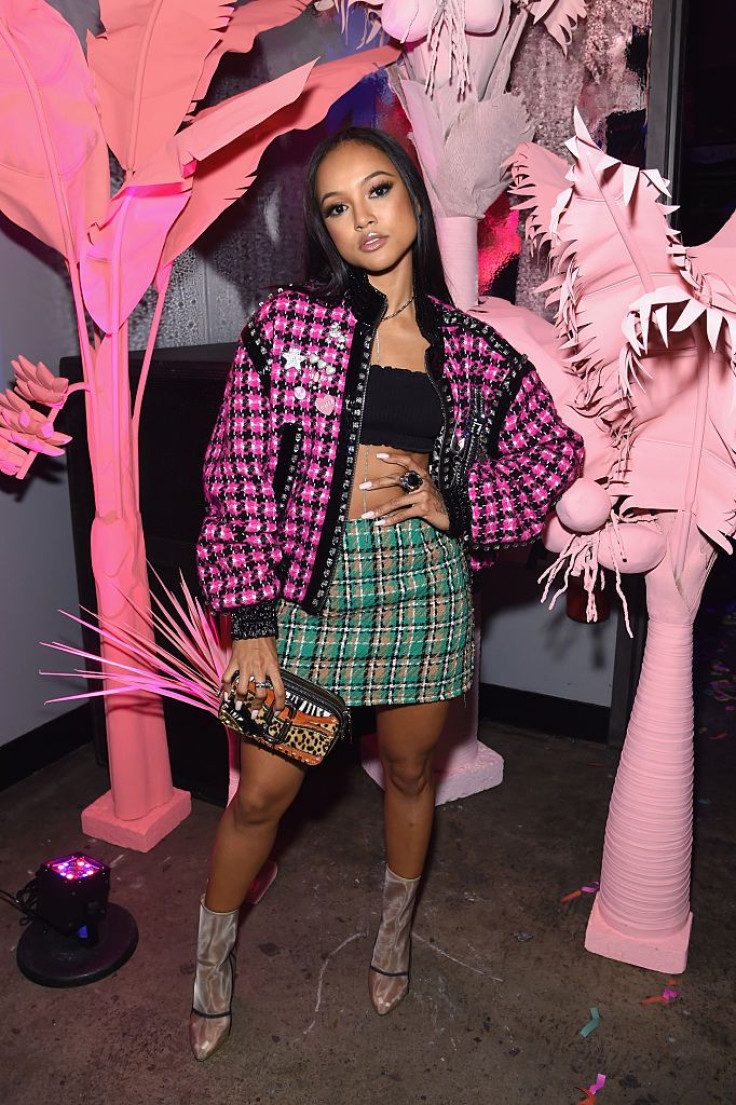 It looks like Chris Brown is still not over Karrueche Tran.
The "Party" singer made sure that the model knows that he still thinks about her by commenting on a photo she posted on Instagram. In a photo of Tran wearing red underwear and a shirt with photos of Sade printed on it, Brown said: "Still want it." Tran, however, has not answered the singer's comment.
It is worth noting that Brown's comment comes a few days after he appeared to have confirmed his relationship with model Krista Santiago. The two have been rumored to be dating for months now, but they have yet to open up about the relationship. Many assumed that Brown already made their relationship known by posting a photo of a painting he and Santiago worked on together.
Brown and Santiago both took to Instagram to share a photo of a Dragon Ball Z and Pokemon-themed painting they made.
The two have been fueling romance rumors lately. "Love and Hip-Hop" cast member Lyrica Anderson posted a video of the two hanging out together last week. Santiago also posted a video of a Rolex watch she got as a present for her birthday. Many assumed that the expensive gift was courtesy of the singer.
While it looks like Brown is still pining for Tran, the model-turned-actress is not bothered by him at all. In an interview with "Good Day New York," Tran made it clear that she is focused on nothing else but herself. When asked if she's worried that Brown would have songs about her on his new record, Tran said: "No, not at all. I'm in a place right now where I'm so happy, I'm so focused on myself and my career. I have so much going on… I'm worried about myself. I can't worry about boys right now."
Tran broke up with Brown in 2015 after she learned via a news report that the singer fathered a child while they were still together.
© Copyright IBTimes 2023. All rights reserved.