Chris Watts Update: Killer To Pay Family $6 Million In Wrongful Death Lawsuit
On Aug. 13, 2018, Frederick, Colorado resident Chris Watts murdered his pregnant wife Shanann and their two young children, Bella, 4, and Celeste, 3. Following the tragic crimes, Shanann's parents, Frank and Sandy Rzucek, filed a civil suit against Watts on the same day that he confessed to the murders.
According to the Denver Post, Watts has now been ordered by a judge to pay the family $6 million, which includes "$1 million for each of the deaths and $3 million for emotional pain." Additionally, the amount will grow over time at an 8% annual interest rate.
As stated in a court document, "The Rzucek family has not been the same since August 13, 2018. They have suffered with anger, loneliness, sadness, and depression. For a substantial period of time following the discovery of their daughter and grandchildren's murders, they were unable to work, leave the house, or even eat." Earlier this year, Frank also held a press conference where he asked that people stop harassing his family online.
READ: Chris Watts Update: Convicted Killer Blames Former Mistress Nichol Kessinger For Murders
The family has not publicly commented on this new ruling, but their attorney, Steven Lambert, previously stated that they filed the lawsuit to prevent Watts from being able to profit off of any future projects. This would include money made from writing a book or selling the rights to his story.
Watts has remained in the news since his admission. In the recent book "Letters From Christopher: The Tragic Confessions of the Watts Family Murders," he revealed new details of the crimes to author Cheryln Cadle. Additionally, it has been reported that he feels as though he is in "his own private hell" at the facility, even though he reportedly continues to receive "multiple female admirers."
At this time, Watts is serving five consecutive life sentences at a Wisconsin prison without the possibility of parole.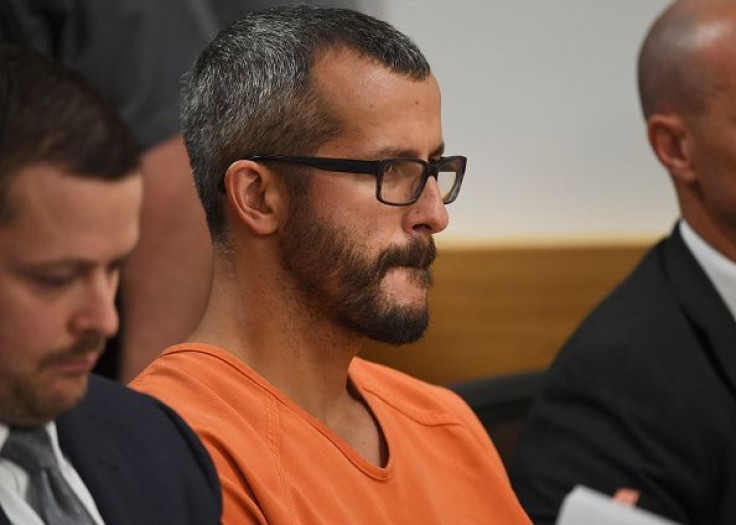 © Copyright IBTimes 2023. All rights reserved.