Christina Grimmie Dead: 'The Voice' Judges Blake Shelton, Adam Levine React To Shooting Of Season 6 Contestant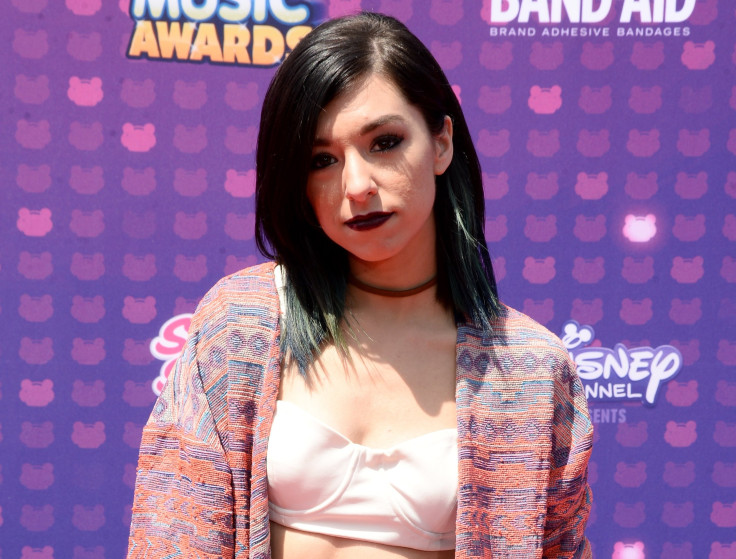 "The Voice" community is heartbroken over the tragic death of former contestant Christina Grimmie. Judges Blake Shelton and Adam Levine took to social media over the weekend to express their grief and shock after the 22-year-old singer was shot following her concert in Orlando, Florida. Grimmie later died from her injuries at a local hospital, her rep confirmed Saturday.
Shelton, who has been a longtime judge on the NBC singing competition show, tweeted several messages asking his followers to give him updates on Grimmie's condition. "Just hearing about this.. Is this all true? Anybody know how she's doing?" he wrote in one message. When a fan asked Shelton if the shooting was random or targeted Grimmie, the country singer responded: "Haven't heard.. Just reading the same stuff y'all are at this point. Can't believe this."
On Friday night, before news that Grimmie had died of her injuries, Levine posted an Instagram photo of him posing with the young singer, writing in the caption: "I'm sad, shocked and confused. We love you so much Grimmie. We are all praying hard that you can pull through this…this just isn't fair."
"The Voice" host Carson Daly also weighed in on the shooting, tweeting that he was "so sad" to hear about what happened to Grimmie, who finished third on Season 6 of the show in 2014. "I'm still in shock. She was special. Had IT. Talented. Kind. Funny. Loving. Courageous. We hurt w her family." In a second tweet, he wrote, "Our artists & families is my territory on #theVoice. I take great pride. Knowing them. Hosting them. Supporting them. It's not TV. It's real."
As previously reported, Grimmie and the band Before You Exit had just finished a concert at the Plaza Live Theater in Orlando and were signing autographs when an unidentified man walked up to her and opened fire. During a news conference, Orlando Sgt. Wanda Miglio said Grimmie's brother tackled the shooter, and the suspect then shot and killed himself. Miglio added that the suspect was carrying two guns at the time of the shooting.
"It is with a heavy heart that we can confirm that Christina has passed and went home to be with the Lord," Grimmie's publicist told E! News. "She was shot at her show in Orlando and, unfortunately, didn't survive the gunshot wounds."
Her publicist asked that people respect the privacy of the singer's family and friends, and said if people are interested in helping Grimmie's family in her memory to donate to their GoFundMe page.
© Copyright IBTimes 2023. All rights reserved.