Christina Hall Calls Husband Josh 'My Rock' For Sweet Tribute Amid Custody Battle
KEY POINTS
Christina Hall's husband Josh defended her parenting skills amid her custody battle with Ant Anstead
Josh praised his wife for being "a very driven and incredible woman" who is a "positive influence" in her kids' lives
Christina shared Josh's post on her Instagram Story, calling him "my rock"
Christina Hall was moved by her third husband Josh Hall's sweet tribute amid her ongoing custody battle with ex-husband Ant Anstead.
The "Flip or Flop" alum, who formerly went by her maiden name Haack, called Josh her "rock" as she shared his message of support on her Instagram Story Friday, Entertainment Tonight reported. News broke earlier this month that the couple had tied the knot.
Josh shared a family photo on Instagram after Christina's second ex-husband, Anstead, filed for full custody of their 2-year-old son Hudson and accused her of being an unfit mother.
In the snap, Christina and Josh are all smiles as he carries Hudson in his arms. Also present in the shot are her two children with ex-husband Tarek El Moussa — daughter Taylor, 11, and son Brayden, 6.
Josh accompanied the sweet family picture with a lengthy message praising the "Christina on the Coast" star as a mother.
The real estate agent began his post by admitting that he never thought taking on the role of stepfather to three children would be easy but that he was certain "the woman connected to them was worth it all." He then vowed to "always show them how to treat their mother with respect and support them in any way" as he himself came from a split home.
"Christina and I will always remain unfazed by any outside noise and save the kids from any unnecessary trauma," Josh wrote.
He went on to gush over Christina, describing her as "a very driven and incredible woman who has an ability to brush anything off and keep herself composed while being a positive influence in these kids' lives while achieving success in anything she does."
"I admire her greatly for that…especially watching my own mother do the same for my siblings and I growing up, I can appreciate it," Josh wrote.
He continued, "There is a lot that goes on in personal lives that isn't for public consumption, therefore not shared, kept private. So trust me as someone who likes to keep a low profile, no one except those directly involved knows jack about any situation more than them. 2 sides and the truth."
Josh concluded his message by vowing to always protect Christina and keep her safe.
Anstead and Christina were both granted joint legal and physical custody of their son after their divorce in July last year.
Anstead filed for full custody of Hudson Thursday, claiming that Christina spent an average of "nine full days each month" with the toddler in 20 months and previously put the child's health at risk.
The "Wheeler Dealers" star also alleged in court documents that Christina returned their son in January without disclosing that her family all had COVID-19.
Christina later filed legal documents blasting Anstead for his "false allegations" about her quality as a mother. She claimed he was trying to "create a false narrative and smear my good name" and was using their son to do so.
Hours after Anstead filed his ex-parte application for full custody, it was denied by the judge for "insufficient showing of exigent circumstances" and not giving the other party sufficient notice.
A hearing on the custody matter has been set for June 28.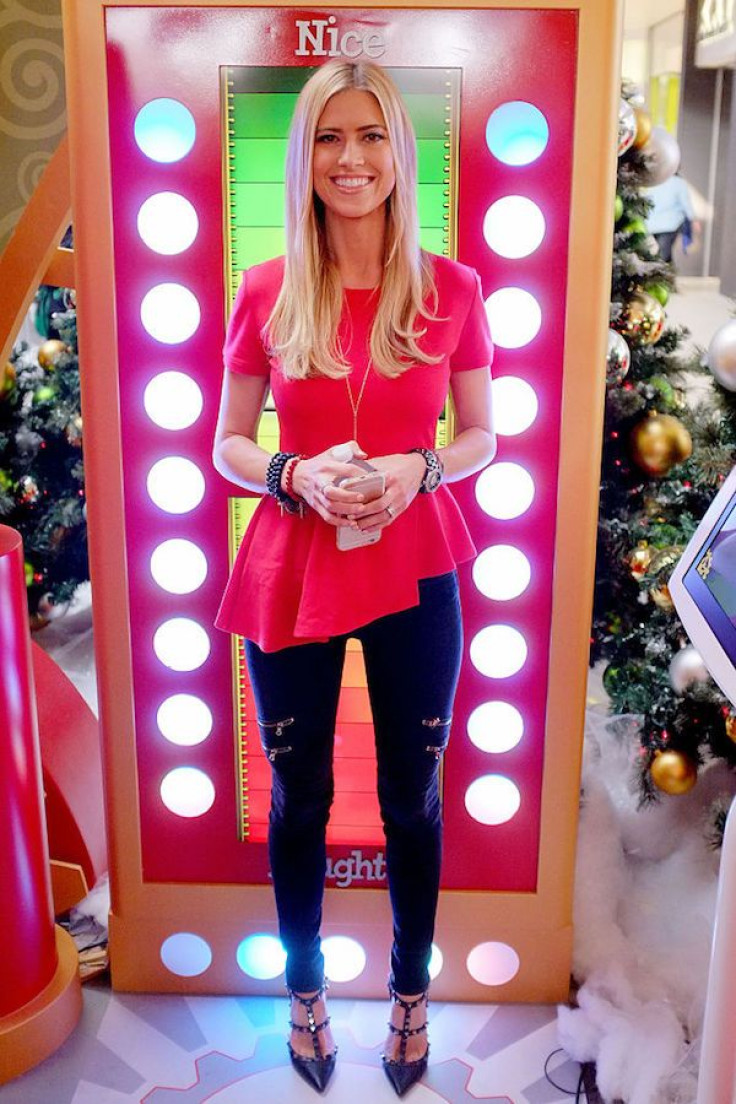 © Copyright IBTimes 2023. All rights reserved.