'Christmas On Mistletoe Lake' Lifetime Movie Premiere: Cast, Trailer, Synopsis
The Lifetime Christmas Movies continue with the premiere of "Christmas on Mistletoe Lake," starring Genelle Williams and Corey Sevier, on Thursday night.
Fans will be in for a treat with the film as it reunites them with two faces who have previously appeared in the network's holiday films. Williams previously appeared in "The Magical Christmas Shoes," and is also known for other holiday films outside of Lifetime, like "Christmas Catch" and "The Holiday Calendar." Sevier, meanwhile, is known for "It Takes A Christmas Village," "Matchmaker Christmas," "grounded for Christmas" and "Four Christmases and a Wedding." He also starred in Hallmark Channel's "Noel Next Door" and "Heart of the Holidays."
While the two are starring together on Lifetime for the first time, this isn't the first time they've worked together. Both also starred in Hallmark Movies and Mysteries' "Northern Lights of Christmas."
Hattie Kragten ("Christmas at Grand Valley") also stars.
So what will happen when these two team up for their first Lifetime project together? According to a synopsis, an attempt to have one perfect holiday may lead to something more.
"Every Christmas, Reilly Shore (Williams) picks a random spot on the map to take an adventurous trip. This year, that destination is the quaint hamlet of Mistletoe Lake. As she arrives, Reilly discovers that the town's lone bed & breakfast is full due to the town's annual Christmas Harbor Festival. When twelve-year-old Emma (Kragten) invited Reilly to stay on her dad's boat, she learns that Emma's dad Raymond Mitchell (Sevier) is selling his boat and can't participate in the festival," the synopsis reads. "Saddened, Emma enlists Reilly's help to convince Raymond to enter into the festival so they can have one last perfect Christmas on Mistletoe Lake."
Will they successfully have that final Christmas, or will Raymond find a reason to stay?
"Christmas on Mistletoe Lake" airs Thursday at 8 p.m. EST on Lifetime.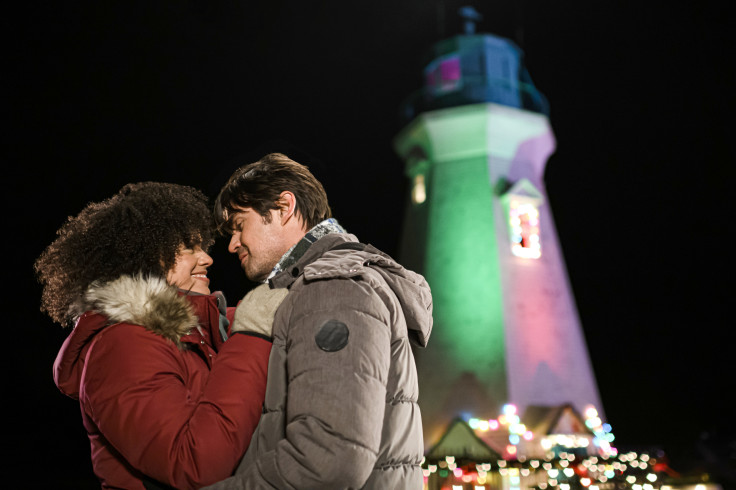 © Copyright IBTimes 2023. All rights reserved.
FOLLOW MORE IBT NEWS ON THE BELOW CHANNELS