Christmas Stocking Stuffers 2014: Ideas For Budget And Luxury Gifts For Everyone On Your List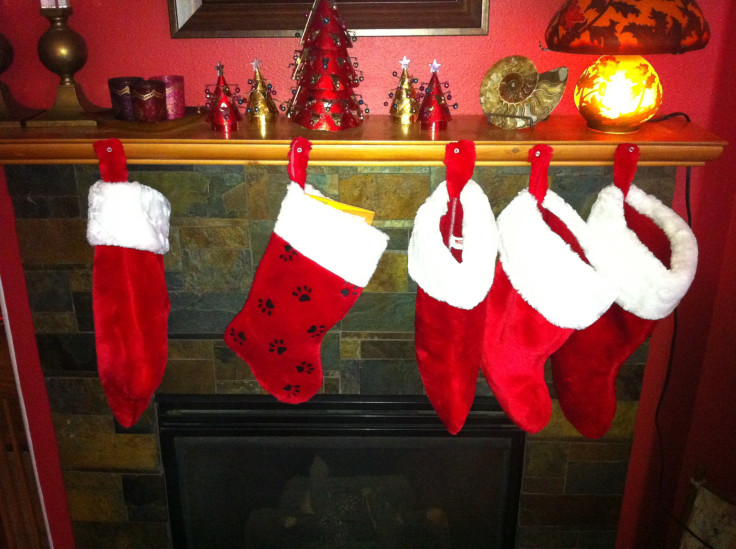 No one actually wants seven swans a-swimming, four calling birds or a partridge in a pear tree for Christmas. True Christmas lovers know the best gifts often come in small packages, not from the exotic bird store. Christmas stocking stuffers are one way to treat your relatives and friends with a "12 Days of Christmas" parade of gifts without breaking the bank. Buy a bunch of small, thoughtful items, wrap them in beautiful paper and watch as each package is opened by the delighted recipient. Below are budget and luxury gift ideas for everyone on your 2014 list, both the naughty and the nice.
The Woman Who Loves Pink: A $5.99 passport holder with flower print and a black background, to remind her of Paris. Bow earrings from Tiffany & Co because this woman loves jewelry. Sephora perfume sampler to smell even more feminine.
The Man Who Secretly Wants To Be A Competitive Eater: A sausage of the month club membership. Pocket utensils because there's always time for a snack. And for the guy with the really big stocking, a waffle maker for epic Sunday brunches.
The Teenager Who Never Leaves His Or Her Room: An AMC theater gift card because dark places are familiar. "Hey Jude" by the Beatles from iTunes because teen angst is timeless. A black hoodie to avoid eye contact.
The Introvert Who Hates Christmas Parties: Wireless headphones to tune out everyone else. A graphic T-shirt from Supreme that will speak for itself. A "Introverts Unite" mug for silent office conversations.
The Extrovert Who Spiked The Eggnog: Deep plum lipstick to stand out even more. Ariana Grande CD for diva training. Velvet bra to demand full attention even in the dark.
Your Dad/Uncle/Brother With The Peter Pan Complex: Leather cleaner with sponge to nudge them toward maturity. NFL macho mug because the Super Bowl is around the corner. NBC's "Peter Pan Live!" DVD to drive the point home.
Your Mother/Aunt/Sister Who Never Buys Anything For Herself: A Starbucks gift card so someone else can make the coffee. A "Live The Life You Love" necklace for a gentle reminder to be a little more selfish. "Gone Girl" novel to put things in perspective.
© Copyright IBTimes 2023. All rights reserved.