Chrysler April 2013 US Sales: Sales Rise 11% In Best Month Since 2007; Dodge Ram Pickup Sales Up 49%; Chrysler Sedans Sales Declined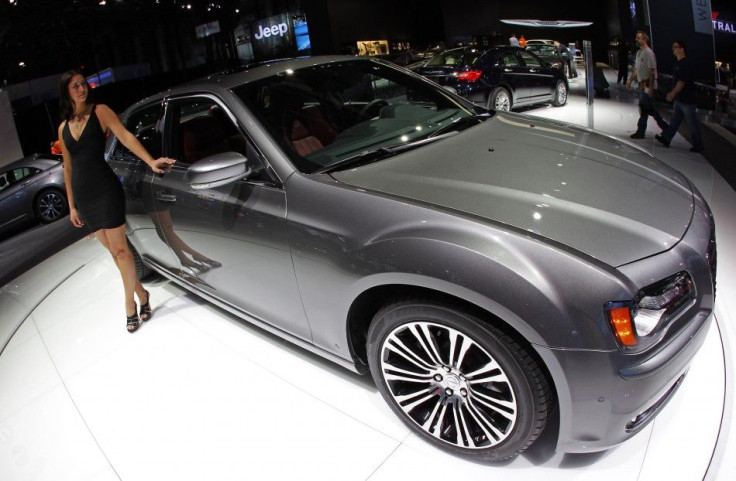 [UPDATE 9:26 a.m.] Kelley Blue Book reports that Chrysler's average transaction price increased to $31,456 in April, up 1.6 percent from the same month last year and up 1.5 percent from last month. Higher transaction prices mean consumers are spending more on cars, including upgrading to models with wider profit margins for the company. "As gas prices continue to decrease, especially during the summer season, transaction prices should raise as consumers look to purchase larger vehicles," said Kelley Blue Book senior market analyst Alec Guiterrez.
-----
Chrysler Group LLC, a subsidiary of Italian company Fiat SpA (Milan:F), said on Wednesday that it sold 156,698 vehicles in the U.S. in March, an 11 percent year-over-year increase. The gain was mostly due to a 49 percent rise in sales for the popular Ram pickup truck and an 18 percent sales increase for the Dodge brand overall.
"Chrysler Group's best April sales in six years helped to maintain our sales momentum and drove us to our 37th-consecutive month of year-over-year sales gains," said Reid Bigland, head of U.S. sales for the Auburn Hills, Mich.-based automaker.
Top-selling models for March (besides the Ram) included the Dodge Durango SUV, which saw a 65-percent rise in sales to 5,386 units, or about 10 percent of all Dodge brand sales. Chrysler's Town & Country minivan was the only model in the Chrysler brand to see a sales rise; it gained 4 percent. The brand's 200 and 300 sedans saw sales decline 6 percent and 47 percent, respectively. The Dodge Dart saw its best month since its May 2012 debut.
The company said on Monday that it earned $166 million in the first quarter of the year, a 65 percent decline compared with the same period last year, on revenue of $15.4 billion, which fell 5.9 percent year-over-year.
CEO Sergio Marchionne described the first three months of the year as a "not-so-glorious quarter" in a conference call. The company saw reduced shipments due largely to inventory problems related to model changeover. Chrysler is launching the 2014 Jeep Cherokee in the second quarter and slowed production to be cautious in the final production run of the Jeep Liberty SUV.
Aside from the inventory slump, Marchionne characterized the tasks ahead as "daunting" for the company, despite growing market share and a seventh consecutive quarter of profit. The Dodge, Fiat and Jeep brands all saw their average transactions prices decline, which means the company made less money on each vehicle. Chrysler has set a goal of increasing shipments this year by 8 percent.
© Copyright IBTimes 2023. All rights reserved.