Clashes With Kurdish Forces Kill 18 Islamic State, Or ISIS, Militants In Syria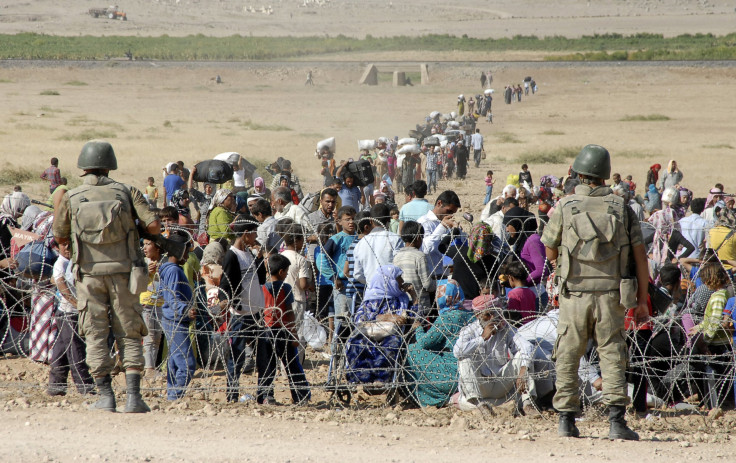 UK-based Syrian Observatory for Human Rights said Saturday that 18 fighters belonging to the Islamic State group were killed in clashes with Kurdish forces, near the town of Ayn al-Arab in northern Syria, Agence France-Presse, or AFP, reported. The human rights monitoring group also said that one of those killed was a Chinese national.
The statement comes even as the U.S. has agreed to arm ground forces in Syria and assist them in fighting the militant group by conducting airstrikes in the region. Washington is also trying to gather more international support for its efforts in beating back the advance of the Islamic State group, which has usurped large parts of northwestern Iraq and Syria. The group, which was formerly known as ISIS, has also recently stepped up its offensive against the West by executing two American journalists and one British national in recent weeks.
On Friday, France conducted its first airstrike against ISIS in Iraq and announced that it had "entirely destroyed" a logistics depot owned by the Islamic State group.
Masoud Barzani, the president of Iraq's autonomous Kurdish region, on Friday called for an international intervention to fight ISIS forces in Ayn al-Arab, which is known as Kobane among Kurds.
"I call on the international community to use every means as soon as possible to protect Kobani (Kobane)," Barzani, said in a statement, according to Haaretz, adding: "(ISIS) terrorists ... must be hit and destroyed wherever they are."
© Copyright IBTimes 2023. All rights reserved.