Coco Austin Talks About Her Father's Coronavirus Battle: 'It's Not Looking Good'
KEY POINTS
Coco Austin talked about her dad's battle against COVID-19 virus
Coco and her dad met on Father's Day together with a few more family members
Two of Coco's aunts also contracted the virus
Coco Austin opened up about her dad's battle with COVID-19 in an emotional interview.
On Wednesday (July 1), the "Ice & Coco" star talked about her 63-year-old father, Steve, and his battle with the coronavirus. According to the American actress, things are tough for her family right now. She shared that her dad might go on ventilator because he has pneumonia in both lungs.
"I just want him to pull through," she told Page Six.
"I've been sending as much love as I can but there's only so much I can do from a distance. I want to be in the room with him right now and hold his hands, and just let him know that his family loves him, to push through, and this is too early for him to go."
Steve is currently at Abrazo ArrowHead Hospital in Glendale, Arizona. Austin said her dad could no longer speak.
"He can't even say a word. For him to say 'no' or 'yes' is so hard that I have to use texting now, and today he doesn't even want to text anymore. He's just getting so frustrated that he's in this position that he doesn't want to get on the phone," she continued.
"It's not looking good. I wish I had better results today," she added.
Coco last met her dad in Arizona on Father's Day. They were quarantining together with a few more family members to celebrate the occasion. She recalled that her dad's symptoms started that day.
She noted that her father is "very much a chattybox." However, at the time, he was feeling lethargic and he didn't talk much, and that gave them a hint that he was not feeling good.
Steve did not seek medical attention until nine days later. Coco and her family are not sure how her dad contracted the virus. Meanwhile, two of her aunts also tested positive. One was admitted to the hospital while the other was quarantined at home. Due to these incidents, she feels like their family is falling apart.
"It's like, 'Oh my God, like, my family is falling apart," Coco said. "We're here thinking we came to Arizona to get away from the craziness in New York and New Jersey, and I feel like we now swallowed it up in the spike that just happened here."
Meanwhile, Coco recently shared a snap of her dad on Instagram. In the caption, she wrote that her dad is having trouble breathing and feels like he is being stabbed with pins throughout his body. She also asked for prayers for her two aunts and thanked the hospital staff who are looking after her father.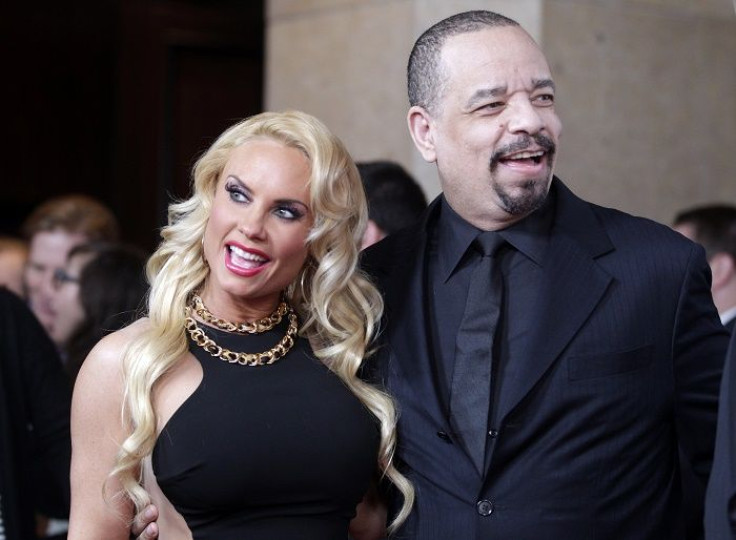 © Copyright IBTimes 2023. All rights reserved.