Colorado Cannabis Business Community Protests Anti-Pot Lawsuit From Safe Streets Initiative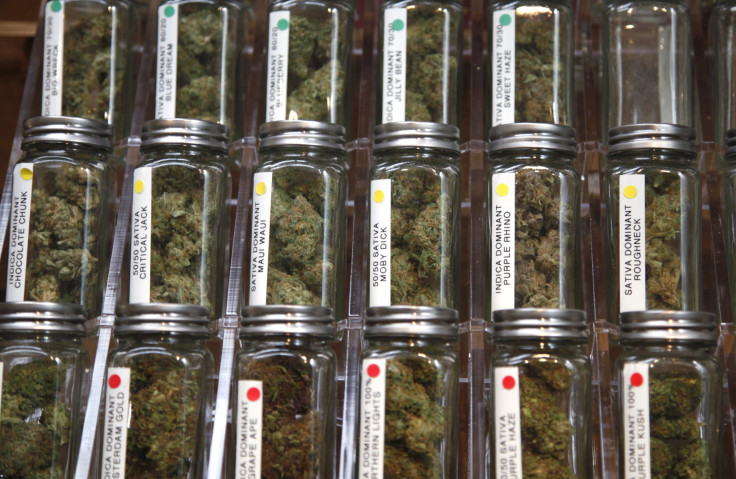 An anti-marijuana group filed two lawsuits today asking the federal government to stop Colorado authorities from issuing legal marijuana licenses. And the cannabis business community is not pleased.
"This lawsuit is misguided, and we're doubtful it will succeed," said Mason Tvert, spokesperson for the Marijuana Policy Project, in a press release. His group, along with members of the Council on Responsible Cannabis Regulation and State Rep. Jonathan Singer protested the move outside the State Capitol Building today.
The Safe Streets Alliance, a national anti-crime organization based in Washington, D.C., filed two official complaints on Thursday, which state the group's intention to "vindicate the federal laws prohibiting the cultivation and sale of recreational marijuana."
One complaint is filed in conjunction with Phillis and Michael Reilly, two Colorado property owners who are also members of the Safe Streets Alliance. It claims the two have been "injured by a conspiracy to cultivate recreational marijuana near their land," and seek redress under the Racketeer Influenced and Corrupt Organizations Act, commonly known as RICO.
They are also suing the state and local officials who are "facilitating and encouraging Colorado's recreational marijuana trade, including the racketeering activity that is injuring their property, through a licensing regime that purports to authorize federal drug crimes."
The other complaint was filed on behalf of New Vision Hotels Two, LLC., also a member of Safe Streets and owners the Holiday Inn in Frisco, Colorado. The complaint claims New Vision Hotels is "suffering injuries to its business and property," due to actions of Summit Marijuana, a licensed marijuana retailer that is planning to open nearby.
The state is also being sued by Nebraska and Oklahoma, according to the Washington Post.
Colorado legalized recreational marijuana for adult use last year, and the state earned more than $50 million in revenue from sales in 2014. Pot-related arrests were down 77 percent last year, according to the Denver Post.
"It's hard to imagine why anyone would prefer marijuana be controlled by criminals instead of by tightly regulated businesses. If drug cartels relied on litigation instead of violence, this is the lawsuit they would file," Tvert said in the statement, adding that he thinks "Colorado's streets will be less safe if the Safe Streets Alliance gets its way."
© Copyright IBTimes 2023. All rights reserved.