Colorado Opioid Deaths Drop 6 Percent Since Legalizing Marijuana, Study Says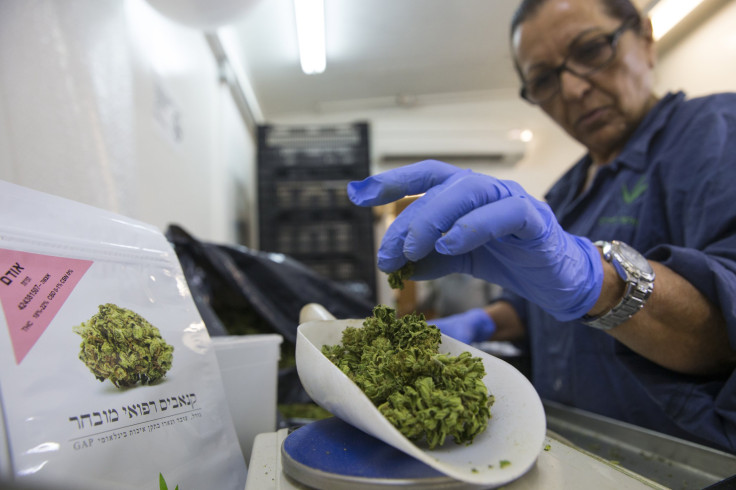 Colorado's legalization of cannabis and other recreational marijuana products in 2014 has coincided with a 6 percent statewide drop in opioid-related deaths.
The study published this month in the American Journal of Public Health (AJPH) entitled "Recreational Cannabis Legalization and Opioid-Related Deaths in Colorado 2000-2015," analyzed data showing potential connections between the state's legalization of recreational marijuana in 2014 and opioid-related deaths during that time period. The study found that "Colorado's legalization of recreational cannabis sales and use resulted in a 0.7 deaths per month reduction in opioid-related deaths."
This study of data collected from 2000 to 2015 is the first to directly link legalized recreational marijuana with a decrease in opioid-related deaths, although previous research has connected decreasing deaths with legal medical marijuana. Previous research has shown that marijuana's effectiveness in controlling chronic pain persuades people to choose weed over heavily addicting opioids and other prescription painkillers.
Study co-authors Melvin D. Livingston, Tracey E. Barnett, Chris Delcher and Alexander C. Wagenaar of the University of North Texas said their research shows a first-time "reversal" from 14 years of increasing opioid-related deaths. Colorado, like much of the U.S., has seen dramatic increases in deaths stemming from morphine-like drugs including heroin, hydrocodone, oxycodone and fentanyl.
"As policymakers continue to grapple with both the growing opioid crisis and the rapidly changing landscape of marijuana laws in the U.S., scientific evidence is needed to help inform policy decisions to combat this disturbing upward trend in opioid-related deaths," Livingston said in a school press release.
The research team logged deaths from prescription opioid painkillers in Colorado from the start of 2000 through 2015, comparing those numbers to data from Nevada and Utah to monitor interstate trends. Their statistical model found a 6.5 percent decrease in monthly opioid deaths after legal recreational marijuana sales began in 2014.
Livingston cautions that while legalized marijuana appears positive in this case, its expansion can also lead to an increase in other public health concerns.
"As of 2016, eight states and Washington DC have legalized recreational marijuana. While we found an apparent public health benefit in short-term reduction of opioid-related deaths following Colorado's legalization, it's important to note that expanded, legalized marijuana can also be associated with significant potential harms," Livingston added. "For policymakers to weigh decisions balancing potential beneficial and detrimental effects of these laws, researchers must continue to examine the full range of health outcomes through further study."
Illegal and legally prescribed opioids today account for nearly 30,000 deaths a year in the U.S. The Centers for Disease Control and Prevention estimate that 91 Americans die every day from an opioid overdose. CDC data shows that both prescription and illegal opioid deaths have more than quadrupled since 1999.
Skeptics of this latest study include Robert Valuck, coordinator of the Colorado Consortium for Prescription Drug Abuse Prevention, and Dr. Larry Wolk of the Colorado Department of Public Health and Environment, who told the Denver Post Monday that "the whole thing is convoluted" and the opioid, legal weed connection is dubious.
"[I]t's virtually impossible to assign cause and effect or credit and blame to any one thing," he told the Denver Post. "It just hasn't been in place long enough," Wolk said. "Anything that does get published at this point should be considered preliminary data."
The study authors agree on the infancy of the research, noting that "these initial results clearly show that continuing research is warranted as data becomes available."
Colorado Amendment 64 legalized recreational cannabis products for adults 21 and over and the measure was passed on Nov. 6, 2012. Commercial sale of marijuana products to the public commenced on Jan. 1, 2014.
Legal marijuana sales in Colorado hit $1 billion in a just eight months, according to data analysis from the Denver Post's weed site, The Cannabist. This marks the second year in a row that the industry has made $1 billion in sales. Last year, the state took 10 months to hit the $1 billion mark in combined recreational and medical marijuana sales.
© Copyright IBTimes 2023. All rights reserved.