Colton Lindsay on Building an Organization of A-Team Players in Real Estate
This article uses affiliate links, which means if you purchase products through these links, we may earn a commission. Click here to see our
T&C
.
While there may be some appeal in being a lone wolf, working closely with a real estate team can help you cover more ground, provide better customer experience, and increase income. A real estate team adds the resources to follow up on more leads, sell more homes, and serve more clients. It also helps you achieve a better work-life balance and increase productivity. But building a rockstar real estate team can be challenging. You want a team that understands your organization's goals while helping you attract buyers, deal with financials, and many more. Celebrated real estate agent Colton Lindsay shares how to build an all-star real estate team.
Colton Lindsay is an internationally-recognized real estate sales speaker, trainer, and mastermind facilitator. He was a keynote speaker at North America's top real estate training events and has been featured in numerous online publications sharing insights on the real estate market.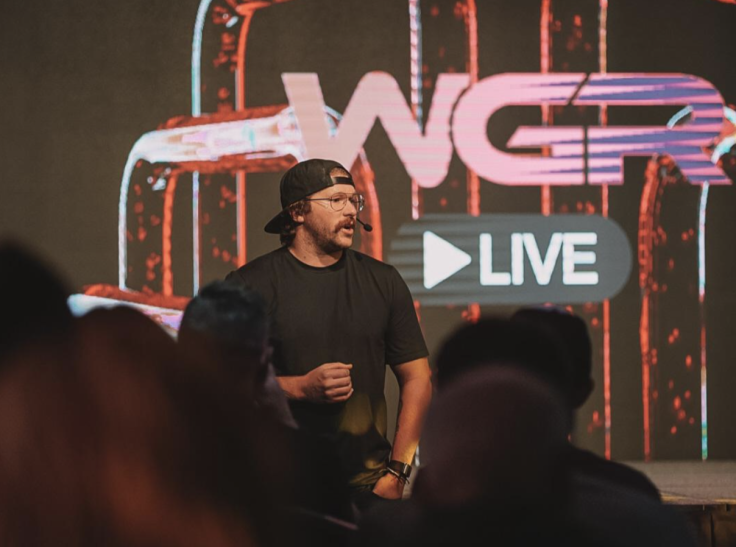 Colton is also a real estate agent/broker and the founder of WGR Academy, a real estate mentorship company helping agents and organizations find their footing in the real estate market. He developed training courses for agents, including Prospecting Mastery, Financial Freedom Nation, Presentation Mastery, The Culture Game, Success with Others, and Life Management. He leverages his experience and diverse real estate background to help others navigate the space and build wealth through business and following seven steps to financial freedom.
Colton has been in real estate for 18 years. He built the foundation of his business from proven sales techniques learned early in his career that led him to sell 75 homes a year and become a top 1% agent by 28.
At 32, Colton owns one of the top real estate brands, WRG. He has a team of over 1,100 agents in his national network with Real Brokerage. Through WGR, Colton trained thousands of agents to become 6-figure income earners. WGR helps agents move from finding their next buyer and seller to attracting A-team players and leaders into their world and monetizing them.
According to Colton, the number one secret to building a high-performing team is to evangelize the vision and standards, master your psychological and emotional state, and add massive value to your target market. A strong team is required a strong leader that understands modern leadership, says Colton.
He explains that knowing what you want to achieve will help you attract a group with similar goals, making processes like a marketing system that creates an endless pipeline of leads makes it easier to create a sales system that converts leads to money. How many transactions do you want to close, and how many leads would you like to bring in? This information will help you build a great team and know how to master a simple four step sales systems to integrate.
Colton also adds the importance of being clear on what standards you will or will not tolerate with in your team and creating a safe vulnerable space of accountability. This will help you familiarize yourself with their strengths and weakness, focus on areas they are best in, and even help them grow financially and upskill.
The WGR focuses on three areas: business freedom, financial freedom, and soul freedom in their Agent Talent Acquisition. Colton believes these three are the keys to building wealth in real estate. He also believes proximity is power, and at WGR, they focus on two directions of proximity. First is the proximity that The WGR Brand purchases to be around, and second is the selling proximity to The WGR Brand.