Comcast Netflix Interconnection Is Great For Customers, Recent Report Says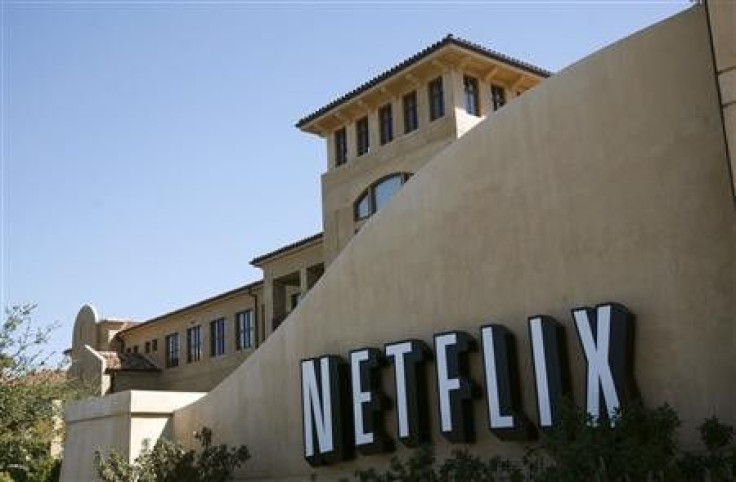 For the first time since the controversial Comcast (Nasdaq:CMCSA) interconnection deal, Netflix (Nasdaq:NFLX) has revealed broadband speeds for the major Internet Service Providers (ISP). Not surprisingly, Cablevision Optimum (NYSE:CVC) topped the list; Netflix's CEO Reed Hastings has cited Cablevision for their strong Net neutrality practices. However, the recently voted "worst company in America," Comcast demonstrated that the interconnection deal wasn't just charging for nothing. Comcast's speeds jumped 65 percent, from 1.51Mbps to 2.5Mbps in three months.
"This month's rankings are a great illustration of how performance can improve when ISPs work to connect directly to Netflix," Joris Evers, Director of Global Corporate Communications, wrote on a blog entry.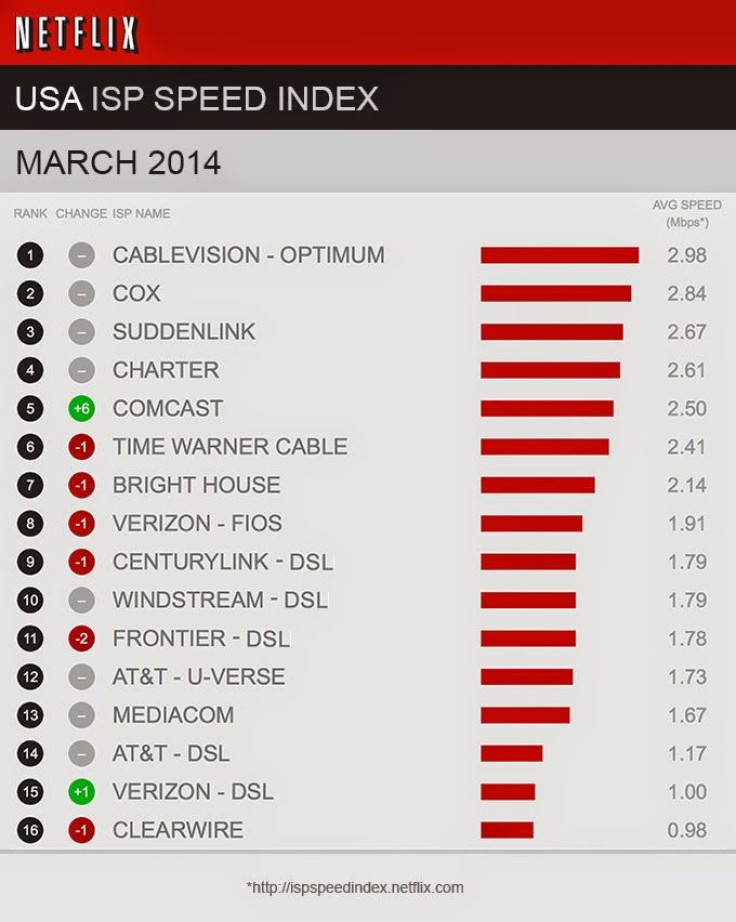 The 65 percent increase may seem to be a shocking number, but it really isn't. As noted industry analyst Dan Rayburn pointed out in a Forbes article in February, the interconnection deal wasn't anything new for Netflix. "It should actually be cheaper for Netflix to buy direct from Comcast, and they also get a service level agreement, which also improves quality and that's a good thing," Rayburn said.
It seems that Netflix is happy with the new deal, which is somewhat of a turnaround from Hastings' remarks just after the deal was signed. "Netflix believes strong net neutrality is critical, but in the near term we will in cases pay the toll to the powerful ISPs to protect our consumer experience," Hastings wrote about the interconnection deal with Comcast. "A few weeks ago, we agreed to pay Comcast and our members are now getting a good experience again." The blog was wrought with a post-apocalyptic tone.
But Comcast's Executive Vice President David L. Cohen marched to the beat of a different drummer. "Providers like Netflix have always paid for their interconnection to the Internet and have always had ample options to ensure that their customers receive an optimal performance through all ISPs at a fair price," Cohen said last month. "We are happy that Comcast and Netflix were able to reach an amicable, market-based solution to our interconnection issues and believe that our agreement demonstrates the effectiveness of the market as a mechanism to deal with these matters."
Time Warner Cable (NYSE:TWC), and several other ISPs, dropped in the rankings despite increasing overall speeds. TWC improved from January, jumping 20 percent in the same time, going from 2.01Mbps to 2.41Mbps. Far and away, the best service for fast speeds is Google (Nasdaq:GOOGL) Fiber, which is only available in three cities in the US, Provo, UT, Austin, TX and Kansas City. The Silicon Valley titan's fiber-optic service is able to obtain 3.6Mbps average speeds.
© Copyright IBTimes 2023. All rights reserved.