Comcast Says It Has Not Banned Tor, The Anonymous Web Browser Plug-In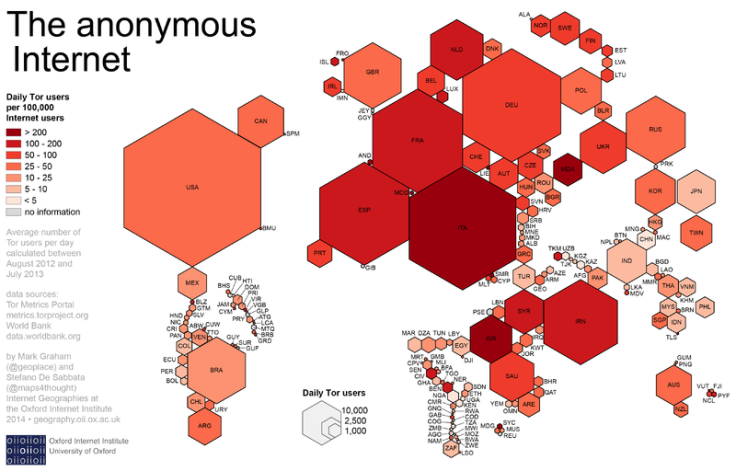 Nothing like a Comcast-is-evil theme to light up the social Web, which is what happened when DeepDotWeb.com reported Monday that Comcast threatened to cut off Internet service for subscribers using Tor, a browser plug-in that makes Web browsing anonymous.
The report, which quoted a Comcast employee who called Tor an "illegal service," set social media and the online community Reddit ablaze, but it quickly drew questions from hackers and security experts who questioned its accuracy. Among them was Runa Sandvik, a researcher who is one of the core members of the Tor project.
One problem: It wasn't true. While the report made for a clickable headline, the story was "wildly inaccurate," said Comcast spokesman Charlie Douglas, who asserted he tried to explain the truth to the report's author only to be left out of the story.
"He was mixing apples and oranges," Douglas said Monday. "Our customers can use the Internet for anything they want. They can use Tor at any time, and I'm sure many of them are right now."
The company published a blog post explaining the situation while denying that Comcast monitors customers' browser software or Internet habits. The statement also linked to Comcast's transparency report, which includes instances where the company complied with government data requests.
Tor is a free online service championed by privacy advocates for its ability to help everyday users avoid the gaze of hostile governments and targeted advertising. The project was initially developed as a U.S. government project to help undercover American spies communicate with Washington without having those messages monitored.
The service is popular in countries with repressive regimes where access the Internet is heavily censored, among child pornographers, and Internet activists aiming to shine a light on perceived institutional abuse.
© Copyright IBTimes 2023. All rights reserved.
FOLLOW MORE IBT NEWS ON THE BELOW CHANNELS