'Comedy Central Roast of Rob Lowe': 9 Facts About The Actor You May Not Know
With a career that dates all the way back to 1983, Rob Lowe has done a lot in Hollywood. From movies to television shows to commercials, Lowe has done it all and now, the actor will take part in a roast. Before Lowe becomes the butt of everyone's jokes on "The Comedy Central Roast of Rob Lowe," here are seven things you may not have known about him:
1. He Never Knew His "Outsiders'" Scenes Were Cut
At 18 years old, Lowe made his film debut in the Francis Ford Coppola directed movie, "The Outsiders." While Lowe appears in the movie, the majority of his scenes were cut out and he didn't find out until the movie's premiere. "No one ever said a word to me," Lowe told HuffPost Live. "No 'hey, we're going a different way with the movie' or 'the movie's too long' or even 'you suck.'"
2. A Sex Tape Ruined His Image
In 1988, Lowe was involved in a sextape scandal with a 16-year-old girl me met at a nightclub in Georgia. While in Georgia the age of consent is 16, the girl was not legally allowed to be recorded. Another part of the tape featured Lowe and his friend Justin Moritt having sex with a young American model named Jennifer. That part of the tape was sold and hurt the actor's public image. Lowe ended up losing a role in "Titanic" because of the tape.
3. He Turned Down A Role On "Grey's Anatomy"
When it comes to Dr. Derek Shepherd, it's hard to imagine anyone besides actor Patrick Dempsey, but the role could have went to Lowe. The "Parks and Recreation" star was offered the role but turned it down to star in CBS' "Dr. Vegas" which was canceled after five episodes.
4. He Was Introduced To Alcohol At 5
In his tell all book, "Love Life," Lowe says his father introduced him to alcohol at the young age of five. "I'm fairly positive I knew it wasn't 'pop,' as we called soda," Lowe wrote. "It was beer, probably Stroh's, as a few years later that brand would become my favorite."
5. He's Been Sober 25-Plus Years
On the set of "The Outsiders," Lowe said actors as young as 15 years old were drinking beer. "You drink a beer and think nothing of it," he said. "It was a culture that was different." At a young age, Lowe said drinking became a problem for him. "Without even knowing it, it became just a big part of my life to the point where ... I decided that I needed to go and get help." Eventually, Lowe got clean and has been sober for more than 25 years.
6. He Went Gray At 24
Lowe has always been known for his great looks but in a 2011 interview with USA Today, the actor revealed his hair went gray at 24. "I'm naturally all gray," Lowe said.
7. He Blew His Chance With Madonna
While hanging out in the VIP section of the Palladium in New York with Madonna, the singer wanted to go dance in the crowd with Lowe, but he said no. Madonna never returned that night.
8. Ryan Murphy Wanted Him For "Nip/Tuck"
After "Nip/Tuck" had already become a success, Murphy revealed to Lowe that the role of Dr. Christian Troy was written with Lowe in mind. Unfortunately for Murphy, he wasn't as famous yet and Lowe's agents never showed Lowe the script.
9. He's Been Roasted Before
According to Lowe, he finds a "great, well-crafted joke" at his expense to be "delightful." For his 50th birthday, he had Amy Poehler, Chris Pratt, Aziz Ansari and Rob Riggle roast him.
"The Comedy Central Roast of Rob Lowe" airs on Comedy Central, Sept. 5 at 10 p.m and will feature Peyton Manning, Jeff Ross, Ralph Macchio, and Ann Coulter.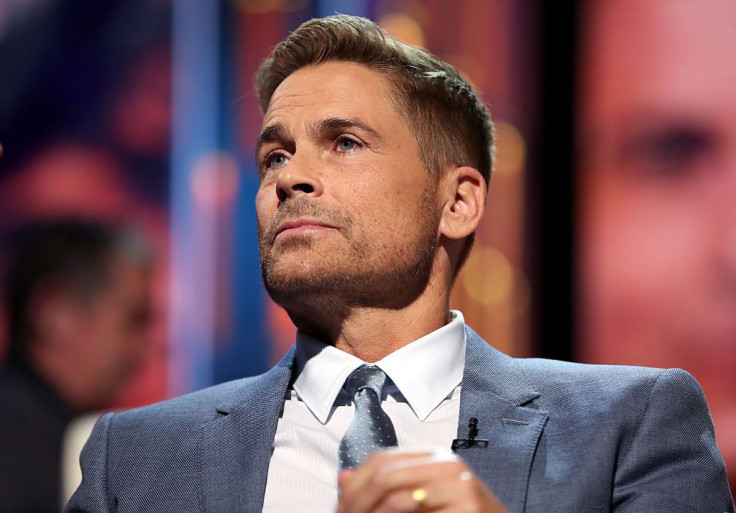 © Copyright IBTimes 2023. All rights reserved.